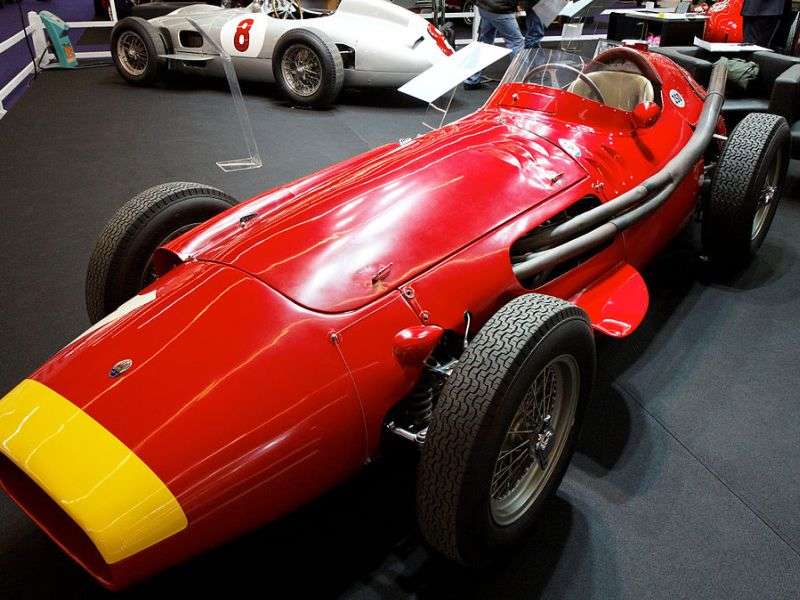 The Pebble Beach Concourse weekend is one of those special events that, if you're a car person, you absolutely must experience at least once in your life. The amount of classic cars that line the Pebble Beach golf course is a sight to be seen. But if you like to see classic cars moving, then you would also be interested in the Monterey Motorsports Reunion where classic race cars do what they do best on Mazda Raceway Laguna Seca. Every year, the reunion picks a feature marque to honor during the event. This week, they announced who will be honored for next year.
Maserati, the famed Italian sports car and race car builder, has been chosen as the featured marque for the reunion. This happens to coincide with the brand's 100th anniversary and the 60th anniversary of the most celebrated race cars ever made by Maserati (or any other brand for that matter), the 1954 Maserati 250F.
"Maserati is a definition of not only luxury road cars, but some of the most remarkable sports cars and Grand Prix cars ever constructed. Additionally, it is the 60th anniversary of the sleek Maserati 250F that first competed in the 1954 Formula One season with Juan Manuel Fangio and Sir Stirling Moss dueling behind the wheels of their respective 250Fs," said Gill Campbell, CEO and general manager of Mazda Raceway Laguna Seca.
The Monterey Motorsports Reunion starts on August 14th and runs through the 17th.