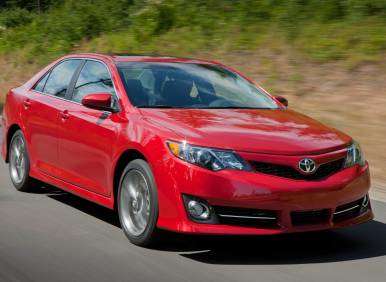 Toyota took another major step forward on its road to recovery last month, as the company posted its best March sales in three years, led by a March record 42,567 sales from the Toyota Camry. Bolstered by a 35.3 percent volume increase, the Camry was the No. 1 car in America last month and finished in second place on the overall monthly sales chart, trailing only the Ford F-150.
And the Camry wasn't the only Toyota vehicle reporting strong demand in March. The Toyota Prius family—including the traditional Prius Liftback, Prius v and Prius c—achieved 28,711 deliveries last month. Now, Toyota isn't breaking out sales figures for these three Prii, but their sales total did account for a 54.3 percent sales boost as compared to the Liftback's numbers from March 2011.
Other strong performers from Toyota last month included the refreshed Toyota Yaris, which lifted sales by 25.6 percent, and the redesigned Toyota Avalon, seeing a 25.3 percent leap northward. Also, while the Toyota Corolla endured a sales decline of 6.4 percent, it still managed to contribute 28,289 units to the automaker's bottom line.
March U.S. Auto Sales: Toyota's Total Tally
Speaking of which, the Toyota Motor Company as a whole enjoyed a 15.4 percent sales improvement in March, racking up 203,282 sales, although its two divisions were heading in opposite directions for the month. The Toyota divisionitself raised sales by 17.7 percent, while Lexus deliveries last month slipped by 2.6 percent—although the new Lexus GS continues to gain traction with luxury customers. Sales of the GS jumped up by 493.5 percent in the prior month, albeit on a volume of just 2,558 units. Sales of Toyota's Scion unit, which are included in the Toyota division's totals, achieved a 20.8 percent increase, but with another asterisk: Looking at the Scion xB, Scion xD and Scion tC, no member of that trio saw more than a 4.3 percent bump; the reason Scion sales are up so high is that the Scion iQ was good for 1,285 sales in March 2012, with no March 2011 sales with which to compare it.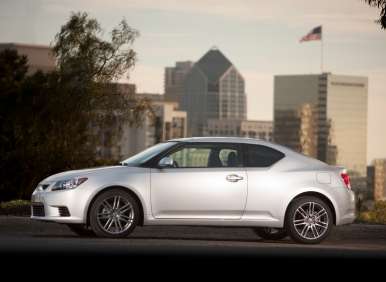 March U.S. Auto Sales: Charting the Toyota Renaissance
Yet the bottom line for Toyota is that, despite the Recallathon and last year's tsunami- and earthquake-related production issues, the automaker was one of just three to break the 200,000-unit mark in March, and it did so while positing a sales-growth rate that bested every other mainstream automaker—including Hyundai, Ford and GM—except for the Chrysler Group and Kia.
Needless to say, that left Jeff Bracken, vice president of sales for the Toyota Division, in a pretty good mood: "Toyota dealers had their best-selling month outside of Cash for Clunkers since the pre-recession days of August 2008. Camry and Prius also continue to shine as both set records, including Camry's best March ever and an all-time high for Prius sales. With strong first quarter results and key economic indicators remaining upbeat, we see this momentum carrying into the months ahead."