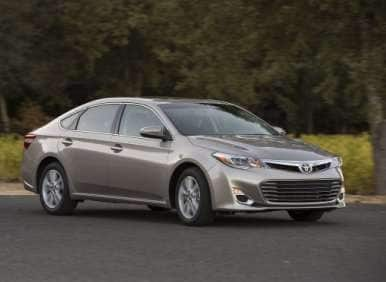 March was almost a quiet month for Toyota Motor Sales with sales increasing just 1 percent to a total of 205,432 vehicles. The Toyota division sold 182,152 vehicles (drop of 0.5 percent) and the Lexus division sold 23,190 vehicles (increase of 15.1 percent). For Toyota, the big seller in March was the mid-size Camry sedan with 37,663 (decrease of 11.5 percent when compared to March 2012.You would think this would put the Camry on top in the midsize sedan market. You would be wrong - the Nissan Altima just passed the Camry this month by 100 units.
The big surprise in Toyota's sales this month was a massive rise of the Avalon full-size sedan. The new Avalon, which was just introduced late last year, saw a massive uptick in sales in March with 6,982 vehicles sold, an increase of 109.9 percent.
In the trucks and utilities department, the RAV4 was the big winner in sales, with 16,474 vehicles leaving dealer lots. Toyota's two pickups, the Tundra and Tacoma saw increases in sales with 7.9 and 21.2 percent respectively. Meanwhile at Lexus, the big seller in march was RX luxury crossover with 9,072 vehicles sold (an increase of 28.6 percent). That was followed by the ES which saw a 116.4 percent increase in sales to 6,798 vehicles sold.