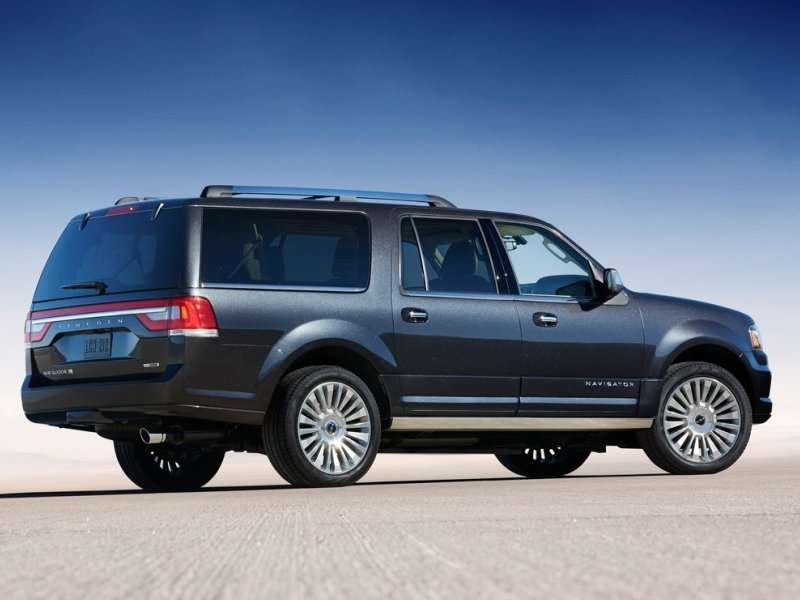 For some, seven years can either go by in a flash or feel like an eternity. In the automotive world, the latter is usually the case. In the span of seven years, an automaker would likely do one or two refreshes before introducing a new model. That is not the case with the Lincoln Navigator. The full-size luxury SUV that you'll see on dealer lots has been the same since it was introduced back in 2007 with only minor changes here and there. This year, however, the automaker has decided a change is in order and has introduced the 2015 Navigator before its official reveal at the Chicago Auto Show next month.
Before you ask, the 2015 Lincoln Navigator is a refresh, not a redesign. This is very apparent when you look at the exterior. The front end gains Lincoln's split-wing grille with a set of new headlights and LED accents. There is also a new set of twenty-inch wheels, with the option of twenty-two inch wheels. A full-width LED taillight runs across the tailgate. Other than those changes, the Navigator is still the same as it was back in 2007. The 2015 Navigator will still be available in two different sizes; the standard model with a 207.4 inch wheelbase and the extended L model with a 222.3 inch wheelbase.
Inside, there are only a few changes. The dashboard has been slightly tweaked with the addition of stitched leather. In the center stack is a eight-inch touchscreen with the latest version of MyLincolnTouch. A pair of 4.2-inch screens reside in the instrument cluster.
Under the hood lies the biggest change for the Navigator. Gone is the 5.4L Triton V8 that has powered the Navigator for the longest time and in its place is the most-powerful version of the 3.5 EcoBoost V6. This engine is packing at least 370 horsepower and 430 pound-feet of torque. This is paired with a six-speed automatic transmission that can send power to the rear-wheels or all four wheels via an optional four-wheel drive system.
As for ride and handling, the 2015 Navigator will have standard electric power steering and the option of the Lincoln Drive Control system. The system uses sensors to monitor road conditions and adjust the suspension accordingly. Drivers will have the choice of three different settings - Normal, Sport, or Comfort - to make the Navigator's ride to their liking.
Sales of the 2015 Lincoln Navigator will begin sometime this fall.