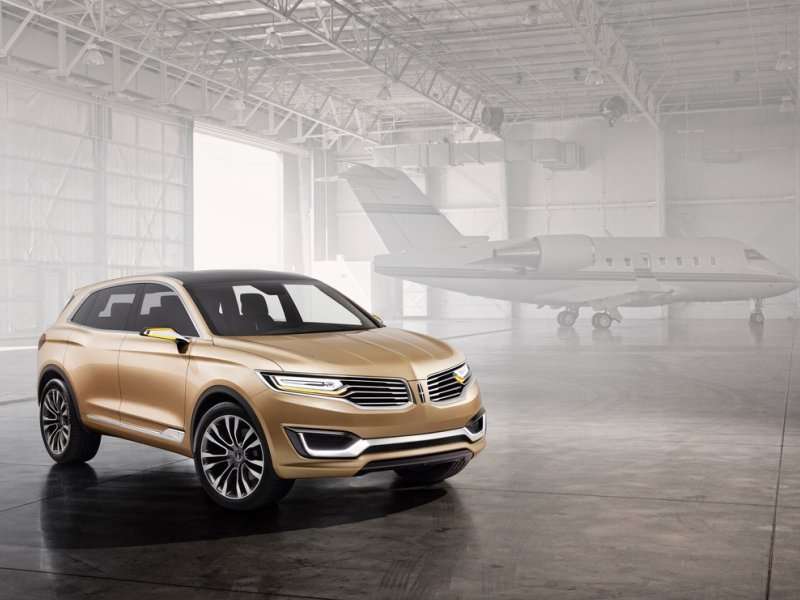 In the east, a new era has beguns for Lincoln. Last week, the American luxury brand announced that it would open eight dealerships in China selling the MKZ sedan and MKC crossover later this year. Then, at the 2014 Beijing Motor Show, Lincoln formally introduced the MKX Concept to the world.
The MKX concept takes some ideas from the upcoming MKC crossover, such as its split-wing grille and a set of LED headlights that appear to float in the front fascia. The side profile reveals a set of twenty-one inch wheels and a gracefully sloping roofline, while around back is a tailgate design similar to that which is seen on the MKC. Lincoln says some design cues, such as the separated front skid plate and reinforced wheel arches, come from influences of Chinese customers.
Unfortunately, Lincoln didn't show off or give any details about theMKX Concept's interior. We are left to our imaginations on that.
"Great emphasis was put on the proportions of this concept vehicle. It's a very emotional, athletic design. Its horizontal lines and defined undercuts are gracefully integrated and very sophisticated, yet convey a powerful and dynamic presence," said Andrea Di Buduo, exterior design manager of the Lincoln MKX Concept.