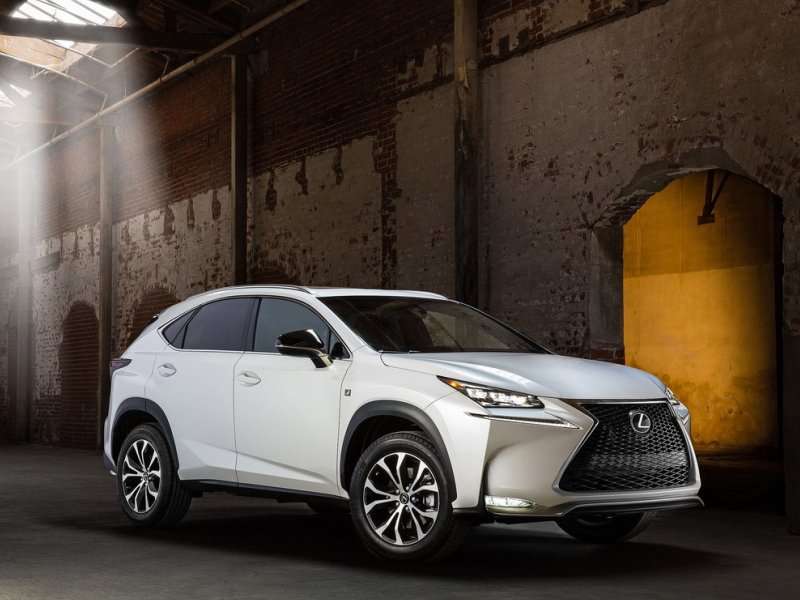 Last week, Lexus unveiled the 2015 NX crossover which will do battle with the likes of the BMW X1 and Audi Q3. While most of the details surrounding the brand's new crossover were already public knowledge, there were a few bits of information kept under wraps. Chief among them: how much punch the powertrains for the NX will produce.
The NX 200t, which features the brand's first turbocharged engine, comes with 235-horsepower and 258 pound-feet of torque from a 2.0L four-cylinder pared to a six-speed automatic transmission. As for the NX 300h, it comes with a 2.5L Atkinson-cycle four-cylinder engine supplemented by an electric motor that makes for a total output of 194-horsepower (paired with a CVT). Both powertrains will come standard with front-wheel drive, while all-wheel drive will be optional.
Lexus has also revealed the dimensions of the NX crossover. The NX rides on a 104.7 inch wheelbase and has a overall length of 182.3 inches. When put next to the larger RX crossover, the NX is about 3.2 inches shorter on the wheelbase and 5.5 inches shorter in overall length.
Lexus says the NX will arrive in the U.S. sometime later this year. We'll keep you updated when the company announces a specific date.