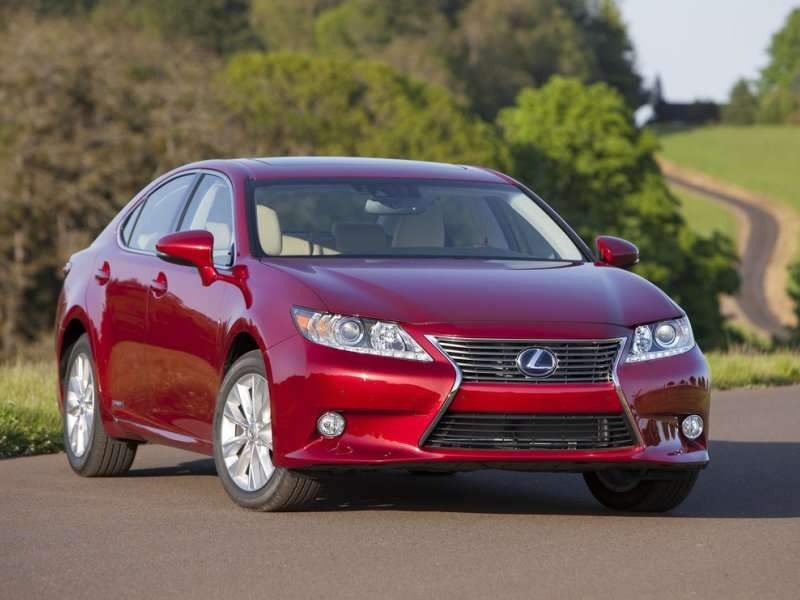 Consider it an example of the law of unintended consequences: When automakers started relying more heavily on high-tech four-cylinder engines and advanced transmissions a few years back, they certainly did achieve their goal of increasing fuel efficiency. On the other hand, that achievement seems to have come with some costs in the J.D. Power 2014 Vehicle Dependability Study (VDS). According to the recently released results, the industry's overall dependability rating worsened by about 6 percent when looking at Power's preferred VDS metric, "problems per 100 vehicles" (PP100).
The increase was from 126 PP100 to 133 PP100, with almost all of that difference attributable to powertrain concerns. Here, however, we run into one of the issues that make looking at customer-reported surveys like this a bit subjective. For example, David Sargent, vice president of Global Automotive for J.D. Power, called out three specific factors in the dependability decline: "engine hesitation, rough transmission shifts and lack of power."
Now, how well those customer complaints reflect a vehicle's dependability is open to argument, but regardless, new-vehicle shoppers can take solace in remembering that the 2014 VDS is based on the first three years of a vehicle's lifecycle; that is, all entries under discussion here are from the 2011 model year.
Getting down to specifics, that 133 PP100 industry average was exceeded by 16 of the 31 auto brands ranked in the 2014 VDS, with Lexus leading the way—by far—for the third consecutive year. The highest-rated non-lux brand was Honda, which finished sixth overall, while the automaker with most individual segment winners was General Motors, with eight. (And notably, that included the launch-edition of the Chevy Volt.)
The full list of top-three finishers from each car category follows; segments honoring fewer than three winners show just those with above-average dependability scores:
Sub-Compact Car—Honda Fit, Kia Rio, Nissan Versa
Compact Car—Chevy Volt, Toyota Corolla, Honda Civic
Compact Premium Car—Lexus ES, Lexus IS, Lincoln MKZ
Compact Sporty Car—MINI Cooper
Midsize Car—Toyota Camry, Buck LaCrosse, Honda Accord
Midsize Sporty Car—Chevy Camaro
Midsize Premium Car—Lexus GS, Mercedes-Benz E-Class, Lincoln MKS
Large Premium Car—Cadillac DTS and Lexus LS (tie)
Large Car—Buick Lucerne, Toyota Avalon, Ford Taurus
J.D. Power 2014 Vehicle Dependability Study (VDS): Trucks, Crossovers, Minivans and More
Looking at the noteworthy non-car winners from the 2014 VDS, what really jumps out is that there's just a single domestic entry among the smaller "crossover utility vehicle" (CUV) choices—and it's not the new Ford Escape, which wasn't on sale in 2014. Also, the Ford F-Series was shut out in both of the pickup classes, although you have to wonder if the Blue Oval's Power performance continues to be affected by owner experiences with the older iterations of SYNC and MyFord Touch.
The Ford Ranger did make the honor roll, as did:
Sub-Compact CUV—Honda Element, Jeep Patriot, Kia Sportage
Compact CUV—Honda CR-V, Toyota FJ Cruiser, Toyota RAV4
Compact Premium CUV—Acura RDX, Mercedes-Benz GLK-Class
Compact MPV (Multi-Purpose Vehicle)—Scion xB, Kia Soul
Midsize CUV—Honda Crosstour, Toyota 4Runner, Nissan Murano
Midsize Premium CUV—Lexus RX, Lexus GX, Acura MDX and Mercedes-Benz M-Class (tie)
Midsize Pickup—Honda Ridgeline, Ford Ranger, GMC Canyon
Minivan—Toyota Sienna
Large CUV—GMC Yukon, Chevy Tahoe, Toyota Sequoia
Large Premium CUV—Cadillac Escalade, Mercedes-Benz GL-Class
Large Light Duty Pickup—GMC Sierra, Toyota Tundra, Chevrolet Avalanche
Large Heavy Duty Pickup—GMC Sierra HD, Chevy Silverado HD
Note: As was the case on the last page, where the segments above show less than three winners, only those that earned at least an average VDS score are listed.
Finally, this year's J.D. Power 2014 Vehicle Dependability Study drew on feedback from more than 41,000 original owners of model-year 2011 vehicles, who responded to the Power survey during the period from October through December 2013.