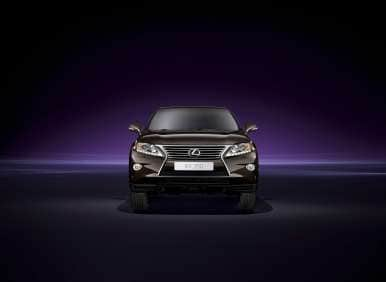 Keen observers may have noticed that luxury kingpin Lexus hasn't exactly jumped onto the affordable, entry-level luxury bandwagon. While brands such as Buick, Mercedes-Benz and Acura have been keen to offer all-new compact sedans and subcompact hatchbacks (with the latter represented by the upcoming Mercedes-Benz B-Class) in order to capitalize on surging consumer interest in small cars, Lexus has chosen to remain above the fray.
Toyota's captive premium division has decided to focus instead on its reputation as a purveyor of extensive hybrid offerings such as the Lexus CT 200h, the Lexus HS 250h and of course gasoline / electric editions of each of its major sedan and crossover sellers. The company has also elected to plow investment into its higher end models in an effort to regain some of the technology and ride comfort lead that it once enjoyed in the luxury segment.
According to an interview with Lexus marketing vice-president Brian Smith conducted by Cars.com, Lexus' lack of interest in the sub-$30k market is likely to continue. In fact, the future of Lexus might be found in walking a radically different path than the one taken by most other premium brands - that of building a 'family' of vehicles around the best-selling Lexus RX mid-size crossover. The Lexus RX has managed to fend off competitors for over a decade in claiming the title of the most popular luxury sport-utility vehicle on the market. This has encouraged the company to consider growing the RX stable to include both a larger three-row model as well as a compact edition that could potentially go head-to-head with vehicles such as the Acura RDX and the Audi Q5.
Lexus is set to debut nine new vehicles over the course of 2012 as it refreshes its lineup to better reflect the fresh design language and tech features that are becoming the new face of the brand. The RX will be receiving an update of its own, and the vehicle that will hit the streets as a 2013 model was recently leaked via a brochure published online by CarScoop. The images contained in the brochure show a version of the Lexus RX that wears the same aggressively angled front fascia and grille as the latest Lexus GS sedan, as well as smoother styling along the hood and sides of the crossover.
An F Sport trim will also be made available for RX drivers who want to give the SUV a more track-oriented appearance both inside and out. There has been no word as of yet regarding the potential for the Lexus RX F Sport to provide a performance boost above and beyond what is currently offered by its V-6 drivetrain.