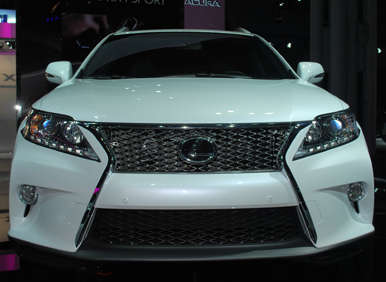 Lexus dealers are going to be quite busy this year with a slew of new products hitting the showrooms very soon, and now pricing has been released for two of the latest changes to the line-up. The redesigned 2013 Lexus GS is doing great already, and the new GS 350h should help fuel sales even further when it goes on sale in May. Meanwhile, the refreshed exterior for the popular Lexus RX should help the luxury crossover recover from its recent sales slide.
2013 Lexus GS 450h
Lexus has the hybrid luxury sedan market pretty well cornered with the all-new Lexus ES 300h introduced at the 2012 New York Auto Show, but the redesigned 2013 Lexus GS 450h will hit the market next month with a starting price of $58,910. Not only is this price unchanged from the 2011 model year, but the car has received a multitude of improvements not the least of which being the more aggressive exterior design and sportier driving dynamic. The new 2013 GS 350 and GS 350 F Sport went on sale back in February, and the mid-size, rear-wheel drive sedan has been flying off showrooms with year-to-date sales this year more than tripling the same time period in 2011.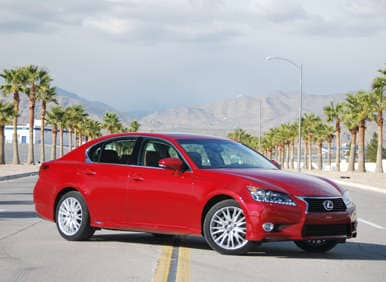 2013 Lexus RX
As one of the key products in its line-up, Lexus has already unveiled the refreshed 2013 Lexus RX as well as the new F Sport AWD model, but now it has confirmed a modest price increase for carryover models. Prices for the RX 350 and RX 350 AWD will both rise by $235 to $39,310 and $40,710, respectively, while the RX 450h will now start at $45,910 (an increase of $675). The sportier, performance tuned RX 350 F Sport AWD will sit near the top of the RX model range starting at $47,000.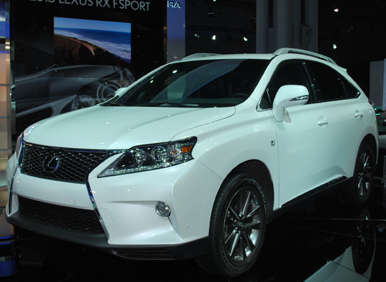 2012 Lexus IS Sedan
In addition to the redesigned GS 450h and the updated RX models, Lexus also announced the pricing for the 2012 Lexus IS sedan. Available as either the IS 250 or IS 350 (with or without all-wheel drive), the 2012 IS sedan will see prices rise $200 for all models ranging from $33,795 for the IS 250 with manual transmission up to $42,680 for the IS 350 AWD. Pricing has not yet been released for the 2012 IS Convertible.