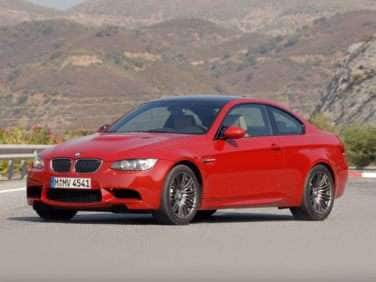 If you're interested in hot-lapping the Lime Rock racetrack in two of the hottest cars on the planet—the 2013 BMW M3 Coupe and 2013 BMW M5 Sedan—you could be in luck: The BMW Performance Center will provide opportunities to do just that, backed by in-depth, professional driver training, at an upcoming BMW M Experience event scheduled for the second week in October.
The one-day program will include both in-class and on-track learning opportunities, with a distinct emphasis on the latter. However, as mentioned, a certain amount of luck will be necessary, since there are only a limited number of openings in the program. On the other hand, this latest BMW M Experience will run on four different dates, from 8:00 a.m. to 5:00 p.m. on October 8, 9, 10 and 11, so interested drivers are urged to immediately contact the BMW Performance Center at 888-345-4269 to register.
"We are very excited to have the opportunity to instruct participants on a famous track like Lime Rock Park", said Dan Gubitosa, manager of the BMW Performance Center. "Each participant will have the opportunity to drive the 414 horsepower M3 Coupe and 560 horsepower M5 Sedan around the 1.5-mile track, located in the picturesque town in Lakeville, Conn." 
2013 BMW M3: Fast Facts
The M designation is worn only by the BMW's most athletic vehicles, which have been thoroughly upgraded for optimum thrills by the brand's in-house tuning experts. The result has always been stunning, uncompromised performance in terms of both acceleration and handling, and today's M lineup more than delivers on that promise.
The current BMW M3—although it hasn't yet debuted in its all-new next-gen configuration—remains an unparalleled sports coupe that leverages a high-tech 4.0-liter V8 engine to showcase 414 hp and 295 lb.-ft. of torque. Routing that power through a six-speed manual transmission that's been enhanced with additional oil-cooling capacity and a heavy-duty, dual-disc clutch, drivers will see 0-60 times of 4.5 seconds and a top speed of 155 mph.
Outstanding road manners are standard, too, thanks to goodies like:
Dynamic Stability Control with an exclusive M Dynamic Mode
Variable-effort M Servotronic power steering
The M division's vacuum-assisted, ventilated and cross-drilled compound disc brakes—with floating rotors
A high-capability M suspension setup with a twin-joint, spring-strut front axle, front tie rod, steel rear-axle subframe, and rear control arm
The MSRP of the 2013 BMW M3 Coupe starts at $60,100, and there's also 2013 BMW M3 Convertible, which won't be at Lime Rock but will cost you $68,750.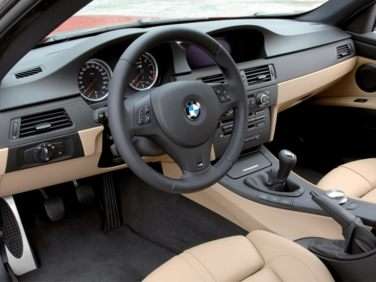 2013 BMW M5: Fast Facts
As for the new 2013 BMW M5, it brings the same hi-po approach as the M3, but in a bigger, next-gen package that has been completely redesigned for the new model year. A significant difference: Although it comes with a similar array of M performance componentry under the skin, beneath the hood is an even more advanced V8 engine, with BMW's exclusive TwinPower turbocharging and high-precision direct injection. Backed by that tech, the 2013 BMW M5's 4.4-liter V8 is the most powerful engine ever offered in an M car and can make 560 hp and 500 lb.-ft. of torque.
The 2012 BMW M5 also offers two transmission choices, including a six-speed DIY gearbox and a seven-speed, M-enhanced dual-clutch automatic. The former is good for 0-60 runs of 4.3 seconds, while the latter shaves an additional tenth of a second from that mark. MSRPs and top speeds are identical, though, with a starting price of $89,900 and a terminal velocity of 155 mph.