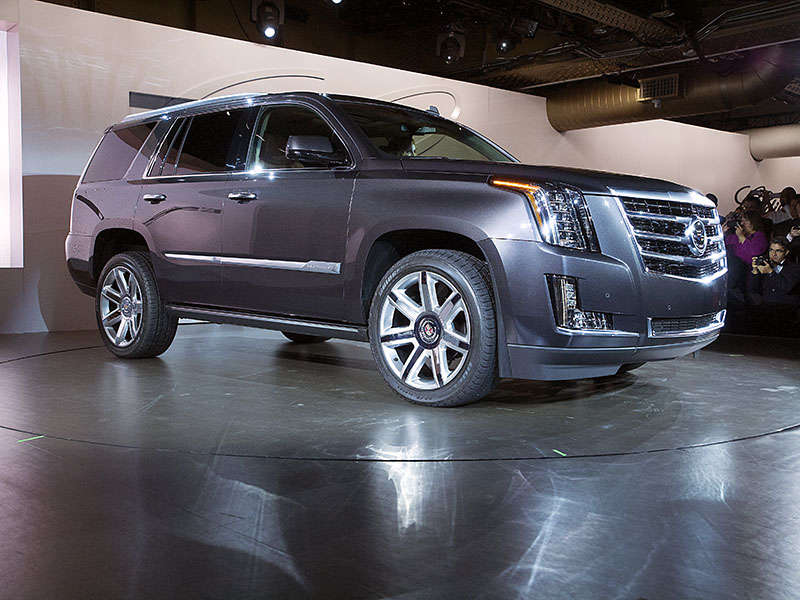 When the Cadillac Escalade debuted, nearly 15 years ago, it was the product of a very different point in history. The sport-utility vehicle craze was just getting underway. General Motors comprised more brands than one count readily count or identify. And gas was cheap. Really cheap.
Fast forward three generations, during which the Escalade gained as much popularity among McMansion families as it did with celebrities, and the vehicle that began life as a rebadged GMC Yukon Denali has come to symbolize the brand's overall identity. The Escalade brand took on different shapes (remember the Escalade EXT?) and was quickly recognized as a contender against serious SUVs.
With a new generation of full-size SUVs just unveiled several weeks ago, we eagerly anticipated the introduction of the next evolution of the Escalade.
Autobytel was on hand last night at the debut of the '15 Escalade (and long-wheelbase Escalade ESV) in New York City for a closer look at Cadillac's new behemoth of a flagship SUV lineup.
Light-emitting diodes (LEDs) abound on the 2015 Cadillac Escalade, and none are more present than those in the taller headlights that abut a shiny, massive grille.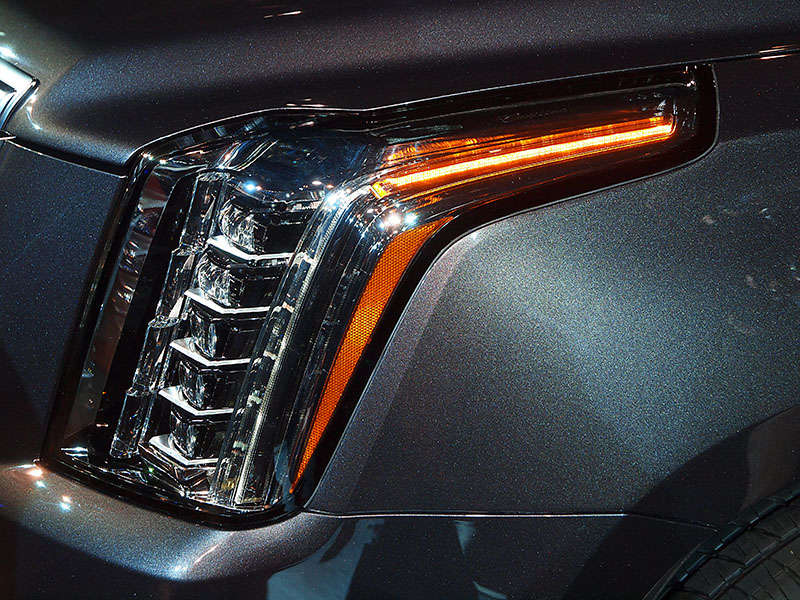 Also taller are the 2015 Escalade's taillights, which mimic those from the (dearly departed) Cadillac CTS Wagon. Here, they give massive presence to the boxier Escalade.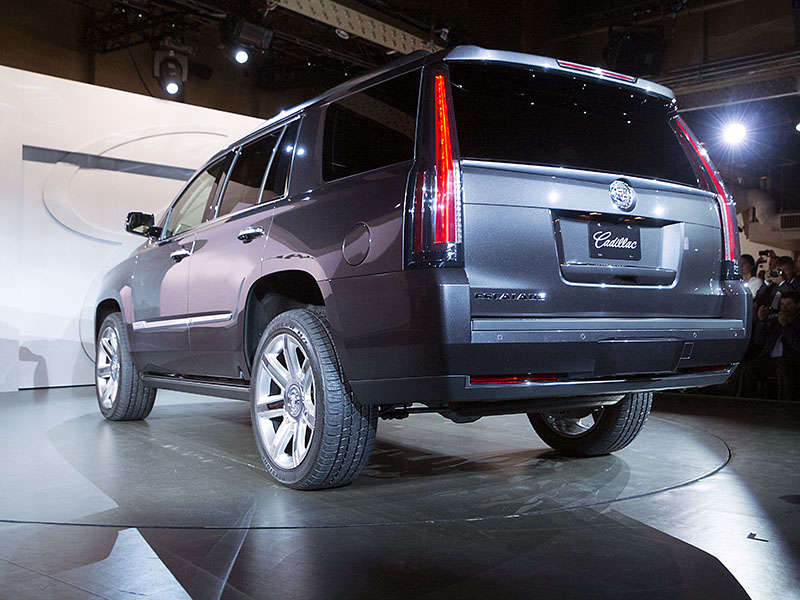 Twenty-inch wheels are standard equipment on the 2015 Escalade, and 22-inch wheels are optional. The Cadillac wreath, which is soon to be phased out, makes an appearance not just on the wheel caps.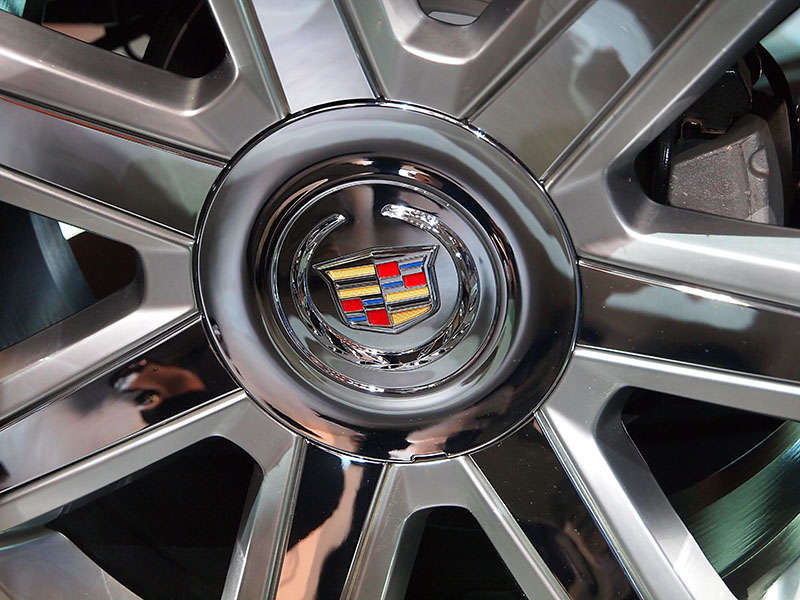 The 2015 Escalade's interior is a familiar restyling of the next-generation Chevrolet Tahoe and GMC Sierra's respective interiors. Cadillac's proprietary infotainment system, CUE, is standard on the center stack, and a column shifter returns. Our brief time with the interior indicates a massive leap ahead of previous models, in terms of the quality of material surfaces.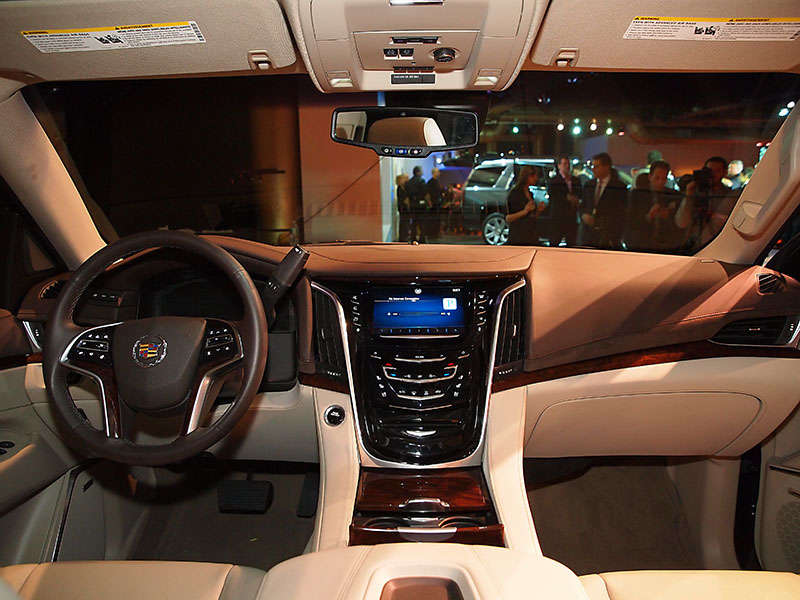 Unlike in the other General Motors full-size SUVs, a digital display cluster is standard equipment on the 2015 Escalade. We like the screen's versatility and different configurations.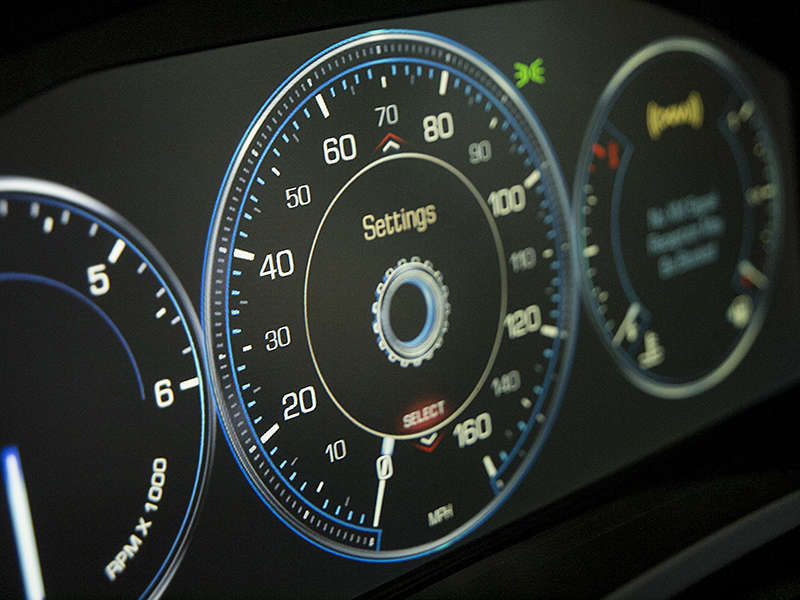 We're also excited to try out the 2015 Escalade's 6.2-liter V-8, expected to deliver 420 horsepower and 460 lb-ft. of torque -- enough to maintain the 'Slade's record as a family hauler and towing champ.