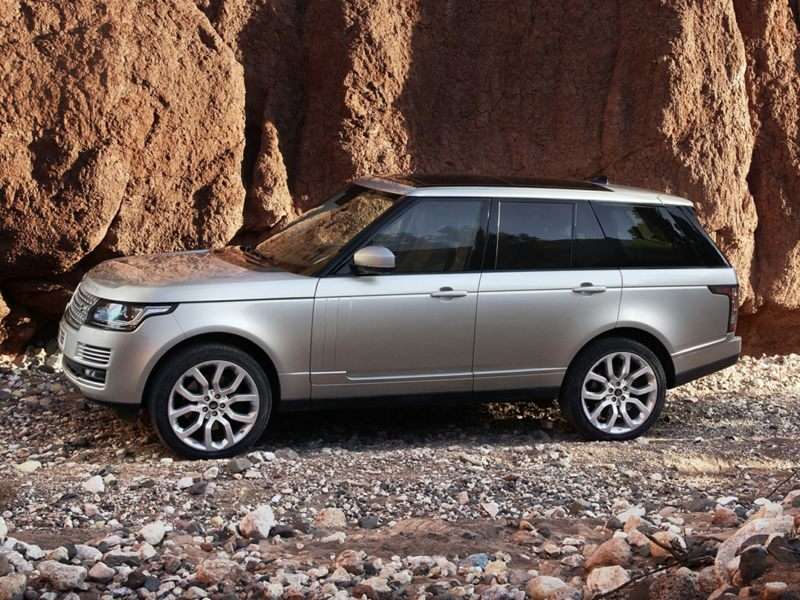 Land Rover has decided to grow the Range Rover family once again. The family which includes the Range Rover, Range Rover Sport, and Range Rover Evoque will be joined by a new long-wheelbase version of the Range Rover.
Land Rover isn't saying how much longer the long-wheelbase Range Rover is compared to the standard Range Rover. They only say that the long-wheelbase model has an extra 5.5-inches of legroom. You can get the back seat as a bench or as individual rear seats with a center console. Long-wheelbase models will also come with powered door blinds, a panoramic sunroof, and an L badge underneath the side "vents" on the front doors.
The Range Rover Long Wheelbase will be available in the Supercharged and Autobiography trims.
In addition to the long-wheelbase model, Land Rover has also announced the Autobiography Black trim which is exclusive to the long-wheelbase model. Billed as Jaguar Land Rover's 'Engineered To Order' (ETO) division's first vehicle, the Range Rover Autobiography Black brings slight modifications to the exterior and an abundance of luxuries inside.
The exterior changes for the Autobiography Black include unique chrome finish for the grille, tailgate, and vents; new taillights, and a set of seven-spoke twenty-one inch wheels.
Inside is where the real changes live. The cabin has four captain chairs wrapped in leather with an exclusive design. The four chairs also come with power adjustments, memory settings, climate control, and a massaging function.
Back seat passengers also enjoy a 10.2-inch entertainment system mounted in the back of the headrests, electrically deployable tables wrapped in black leather, with built-in cup holders and USB ports; a chiller to keep your drinks cool, and LED mood lighting.
The Range Rover Long Wheelbase and Autobiography Black will debut at the L.A. Auto Show next month and go on sale in the U.S. next year. Land Rover says that only 100 Range Rover Autobiography Black models will be coming in 2014, with 25 of those coming in a custom Valloire White pearl paint.