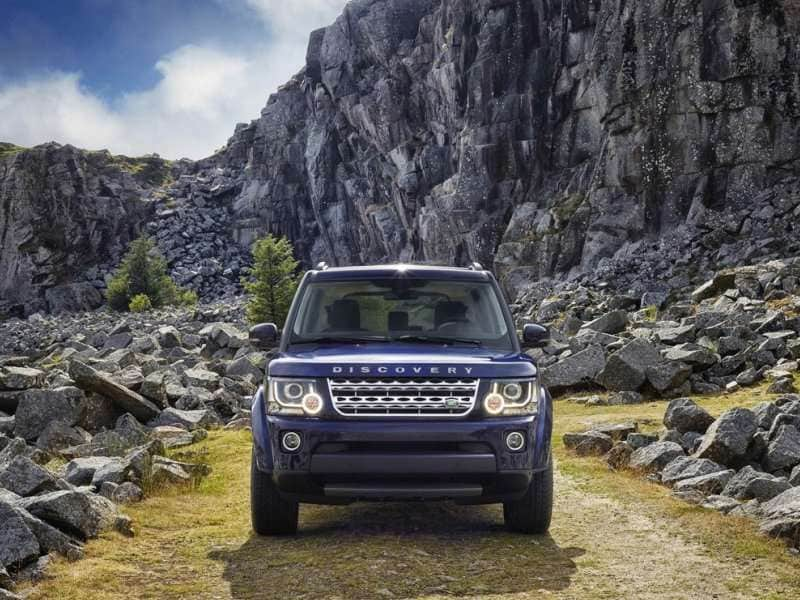 Land Rover has been on a charge lately, redesigning and updating most of their lineup. The only vehicle that hasn't been changed is the LR4. Today that changes, as Land Rover has announced some updates for the 2014 model.
The LR4's updates begin with a subtile facelift. The front end gains a new grille, bumper, and headlights. For the European market, Land Rover changed the badging on the hood to Discovery. The U.S. isn't likely to see this change.
Under the hood, Land Rover is swapping the 5.0L V8 for a supercharged 3.0L V6 with 340 horsepower and 331 pound-feet of torque. While the new engine is down 35 horsepower and 44 pound-feet of torque, it's not that much slower. The supercharged V6 reaches 60 MPH in 7.7 seconds, about 0.2 seconds slower than the V8. This is thanks to a ZF eight-speed automatic transmission.
Other changes include the addition of Blind Spot Monitoring, Closing Vehicle Sensing, Reverse Traffic Detection, and Side-View Cameras.
The LR4 is expected to arrive in showrooms towards the end of this year.