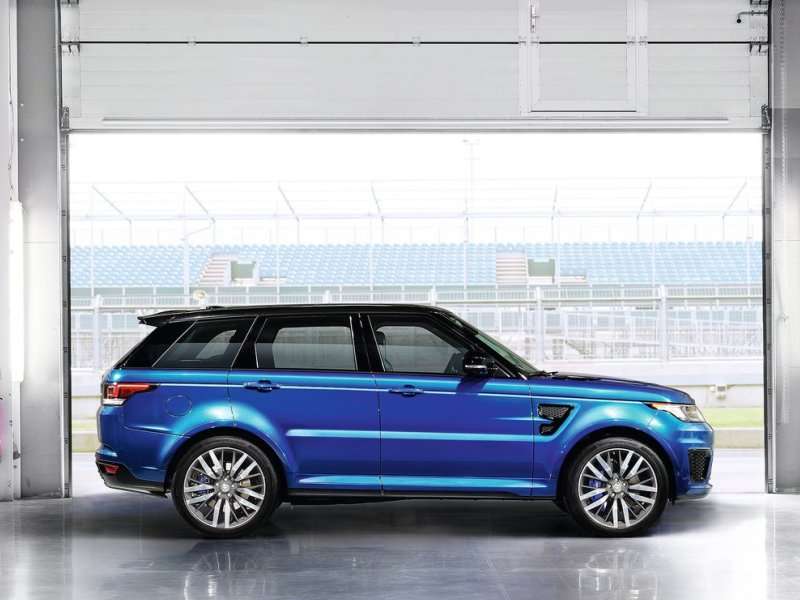 blue land rover range rover svr exterior
The options available to buyers in the market for a high-performance luxury SUV class just became a little bit more interesting. Land Rover has officially introduced the 2015 Range Rover Sport SVR, which is not only the most powerful Range Rover model to date, but also the first model to be produced by the recently-announced Special Vehicle Operations division at Jaguar Land Rover.
The SVR's distinguishing features start with an aggressive exterior, featuring a more menacing front and rear end treatment as well as new bumpers, larger air intakes, blacked-out trim pieces, and a quad-exhaust system. Other exterior changes include standard twenty-one inch alloy-wheels, with twenty-two inch alloys as an option; and SVR badging around the vehicle. The SVR will be available in seven different colors, including an exclusive Estoril Blue color.
Inside, Special Vehicle Operations fitted the new Range Rover with a set of sport seats wrapped in Oxford leather with ribbed, quilted centers and contrast stitching. The driver and passenger get sixteen-way power adjustments for their seats. Aluminum trim comes standard, while carbon fiber is optional.
Under the hood is Land Rover's supercharged 5.0L V8 engine. Special Vehicle Operations worked their magic on this engine to extract 550 horsepower and 502 pound-feet of torque, up 40 horsepower and 41 pound-feet when compared to the standard engine. The eight-speed ZF automatic transmission has been retuned to deliver shifts 50 percent faster. Land Rover says the SVR can hit 60mph in 4.5 seconds and reach a limited top speed of 162mph, making it the most powerful Range Rover model.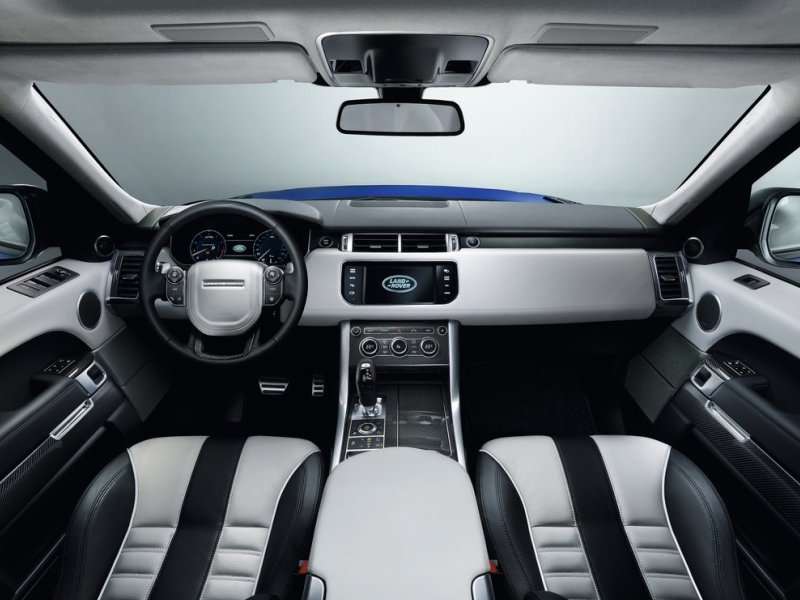 Power goes through all four-wheels via a two-speed transfer case. Power is split 50/50, but can be 100 percent for either the front or rear wheels. Special Vehicle Operations recalibrated the active rear locking differential and torque vectoring system to provide better performance. That doesn't mean the SVR is relegated to on-road duties, however. The SVR is able to raise its air suspension to a maximum height of 9.3 inches and comes with Land Rover's Terrain Response System, which adjusts a number of components in the vehicle to accomodate whatever type of terrain the driver is experiencing.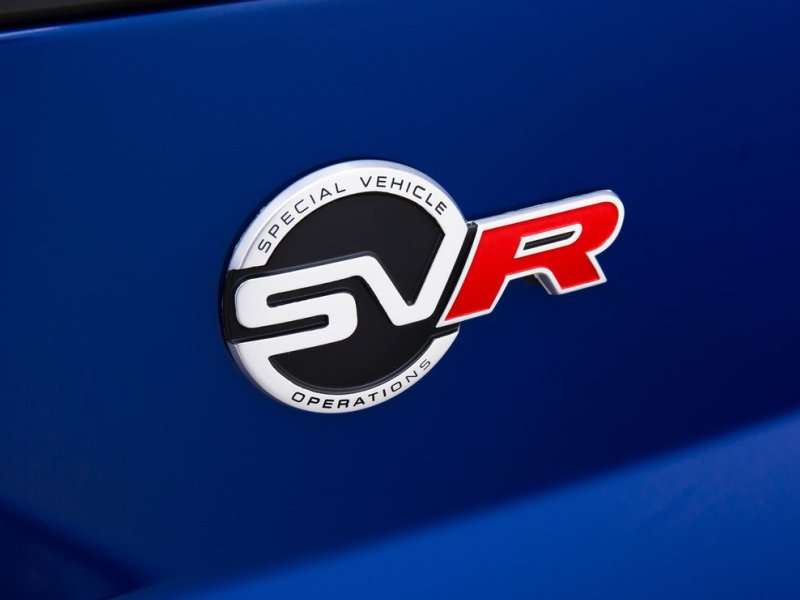 Suspension-wise, Special Vehicle Operations made modifications to the air suspension system and adaptive dampers to provide a bit more sport. There's also an improved Active Roll Control system which uses actuators in the vehicle to keep body roll in check.
Pricing for the 2015 Range Rover Sport SVR will begin at $110,475 and make its public debut later this week at the Pebble Beach Concours d'Elegance.