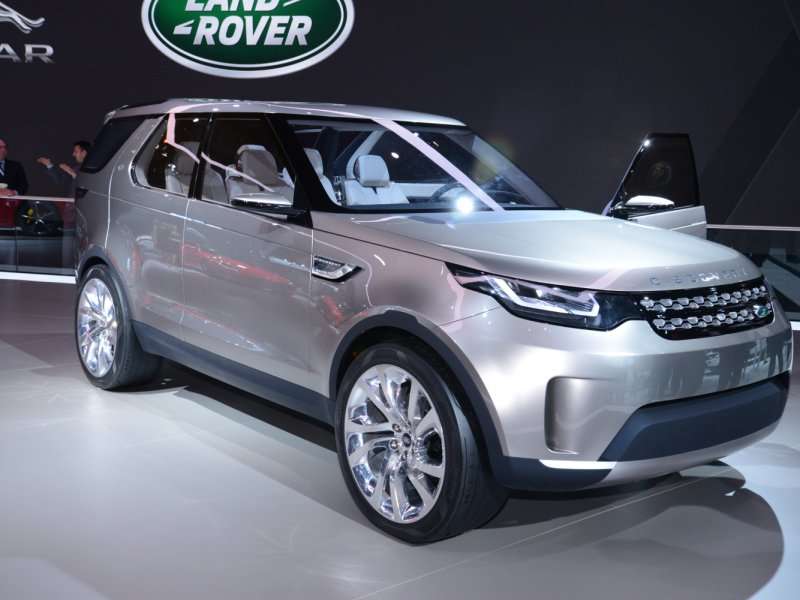 Land Rover is looking to reintroduce the Discovery name in North America, and the Land Rover Discovery Vision Concept is its first step along that path.  More importantly, however, this concept SUV also highlights a number of technologies that Land Rover will be eventually installing across its entire line-up, giving the sexy design study a dual purpose at this year's New York Auto Show.  The production version of the seven-passenger Discovery will find a role as the family-first member of the Land Rover lineup, a position currently occupied by the solid, but long-in-the-tooth LR4.
New Land Rover Discovery Vision Concept: What's New
The Land Rover Discovery Vision Concept looks a whole lot more like the current Range Rover and Range Rover Sport than it does the LR4, with its smoother curves less upright shape.  There's still a Discovery call-out on the tailgate, however, in the form of a style line that unevenly bisects its sheet metal.  Suicide doors illustrate the interior well for auto show crowds, and while we don't expect to see them on the retail version of this SUV, its general shape should hold true once the Discovery reaches dealerships in the near future.  
Gee-whiz features abound in the Land Rover Discovery Vision Concept, including a head-up display that renders the SUV's hood transparent by way of windshield 'smart glass' (found throughout the rest of the Discovery's greenhouse as well) and allows for easy viewing of the path ahead.  There's also a laser emitting system that scans forward terrain, lasers in the headlights, cameras augmenting the side mirrors, and a 'gesture-controlled' feature for the power tailgate mentioned above.  The laser scanning can both create a topographical map as well project images onto the road as a warning to other motorists or a reference point for parking.           
If you want to drive the Discovery Vision concept without actually sitting in the front seat, you can do so from the outside using either a Land Rover controller or your smart phone.  The company says this is to facilitating trailering or maneuvering the SUV through very tight off-road spaces where you might need an outside perspective.  Or, you know, if your estate has a gate that you actually have to open and close yourself without the benefit of a remote– simply get out, drive the Land Rover through, and then close it again behind you.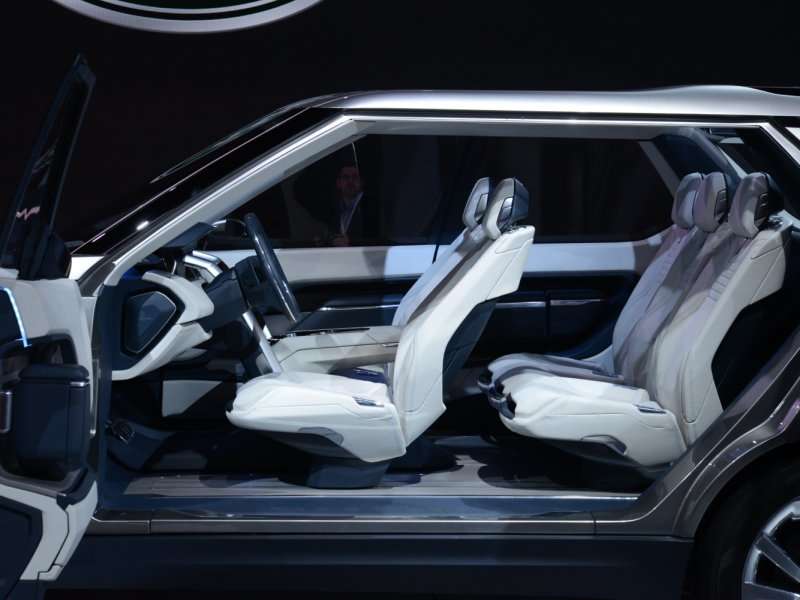 New Land Rover Discovery Vision Concept: What Autobytel Thinks
The Land Rover Discovery Vision Concept is an exceptionally gifted piece of kit, with features too numerous to describe here in detail.  If even a quarter of these make it through to the final product – or find their way into other Land Rover vehicles – then the Discovery Vision Concept will prove an important step in the brand's evolution.  Chalk up another show-stopping victory for Land Rover as it continues to shame other luxury suv brands into submission.