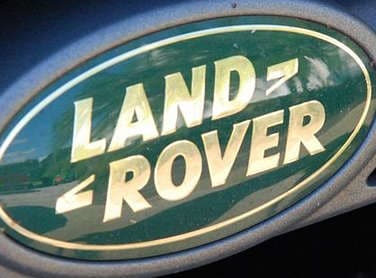 Land Rover has turned its Range Rover name into somewhat of a brand within a brand for 2012 with three avaialble models that include the all-new Range Rover Evoque, the iconic Range Rover and the performance-oriented Range Rover Sport. While the Evoque will surely garner most of the attention in the Range Rover line-up when it debuts later this year, Land Rover is also giving the Range Rover Sport some significant upgrades for the 2012 model year. The Land Rover Range Rover Sport last received cosmetic upgrades for the 2010 model year, but changes for 2012 get more in depth with the addition of a new transmission, new cabin technology and a reworked interior design
Unfortunately, the biggest news for the 2012 Range Rover Sport (along with Land Rover LR4 which shares its underpinnings) is the new eight-speed ZF automatic transmission that has been developed for European models with diesel engines. This means that Land Rover buyers in North America won't be able to sample this advanced transmission just yet but is returning significant fuel economy gains for the European diesel models. With Range Rover Sport being the one Land Rover model suited better for on-road performance rather than off-road driving, an increase in fuel economy would be a great addition. ZF is also making eight-speed automatics for Audi and Chrysler, so there is a good chance one could be offered in more Land Rover models in the near future.
Though the transmission, diesel engine or impressive fuel economy won't be offered in U.S.-spec Range Rover Sport models, there will be plenty of new cabin tech to keep owners happy. These new features include a height-adjustable power liftgate and upgrades to the rear-seat entertainment system, navigation system and audio system. Power liftgates are becoming commonplace for most luxury vehicles (sedans, vans, crossovers and SUVs), so it was always a glaring omission that one wasn't available from Land Rover. On a more high-tech front following the likes of Mercedes-Benz, the Range Rover Sport will also debut Land Rover's seven-inch, Dual View touch-screen display that allows the front passenger to watch a DVD on the same screen that still shows navigation and audio information to the driver. Finally, the rear-seat entertainment system gets an upgrade with WhiteFire wireless headphones. Two available Harmon Kardon audio systems are also updated with better output and more speakers: the base system uses 11 speakers with an output of 380 watts while the premium system uses 17 speakers to produce 825 watts.
As a more subtle update, Land Rover has also reworked the interior and exterior design of the Range Rover Sport. On the outside, the front end receives a new chin spoiler for improved aerodynamics as well as slightly changed headlights, grille and fender vents. The Supercharged model now gets 20-inch high-gloss alloy wheels. Inside changes are even more subtle with color changes and a new headliner option called Ebony Morzine.
"The enhancements to the 2012 Range Rover Sport will ensure this car retains its position as one of the most economical and dynamic high performance SUVs on the market today. With greater levels of diesel engine efficiency, lower fuel emissions and exciting new features, the Range Rover Sport continues to live up to its reputation for power and refinement," said John Edwards, Land Rover Global Brand Director.
Pricing for the 2012 Land Rover Range Rover Sport has yet to be announced, but the 2011 model starts at $60,495.