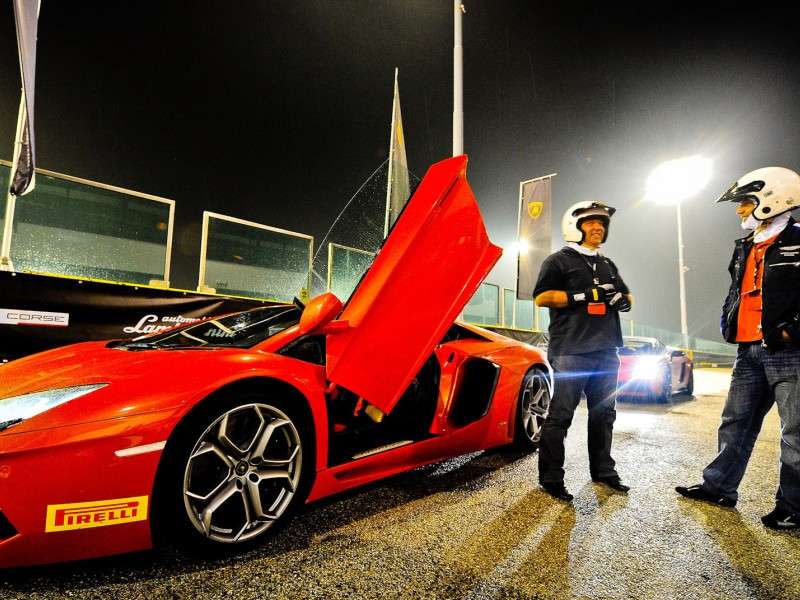 red lamborghini
If you've ever wanted to extract every last drop of performance out of your Lamborghini, then who better to turn to then the people who engineered your vehicle? In 2013, Lamborghini began offering a specialized driving school called Track Accademia, developed and run by the automaker's Squadra Corse competition department. The school provides owners with the opportunity to learn how to handle their supercars on a closed track under the expert tutelage of factory instructors.
Since Lamborghini began the program, it has hosted sessions at European tracks such as Imola in Italy and Hockenheim in Germany. This year, the school is coming stateside. Lamborghini recently announced that Track Accademia will debut at Mazda Raceway Laguna Seca and hold court from September 14th through the 17th. The program will educate 24 students on the finer points of slalom, acceleration, braking, drifting, and section-by-section track familiarization in a Huracán LP 610-4. At the end of the class, each student will receive a certificate from Lamborghini Squadra Corse confirming their successful completion of the course.
Interested? You can learn more about the school and the registration process by visiting squadracorse.lamborghini.com.