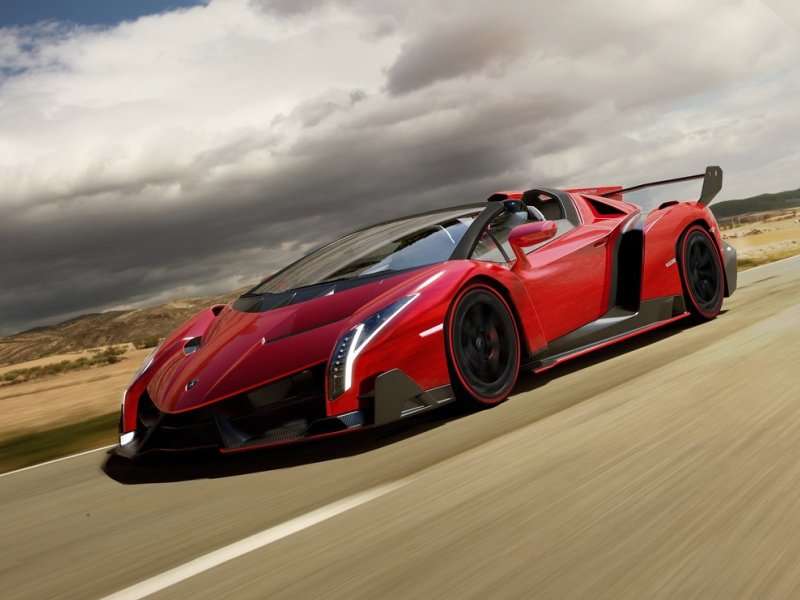 There is the usual way of introducing a vehicle which usually takes place at an event or an auto show. Then there is the way that Lamborghini introduces a new model. Case in point: for their new Veneno Roadster, Lamborghini decided the perfect place to debut it was on an Italian aircraft carrier. The Nave Cavour is one of the newest warships in the Italian Navy and was used for an exclusive 'Italian evening' in Abu Dhabi's Mina Zayed port. Surrounded by authorities, clients, VIPs, and select media representatives, Lamborghini pulled the sheet off their most radical roadster.
"The Lamborghini Veneno Roadster is one of the world's most exclusive cars with the most extraordinary performance. We are honored that Lamborghini was chosen to represent the Italian car industry in the UAE, as a perfect example of iconic Italian super sports cars, and that we have the opportunity to show the Veneno Roadster for the first time in Abu Dhabi. Lamborghini has an extremely strong following in the region for its super sports cars, with the Middle East one of our largest markets in the world," said Stephan Winkelmann, President and CEO of Lamborghini.
The Veneno Roadster is the topless version of the Veneno coupe that was unveiled earlier this year at the Geneva Motor Show. Like the coupe, the Veneno Roadster packs a 6.5L V12 engine with 750 horsepower. An ISR single-clutch automated-manual transmission and all-wheel drive system get all that power to the road. Performance figures for the roadster are 0-60 MPH in 2.9 seconds and a top speed of 221 MPH.
Lamborghini says that nine Veneno Roadsters will be built starting next year at a starting price of €3.3 million euros (about $4.5 million).