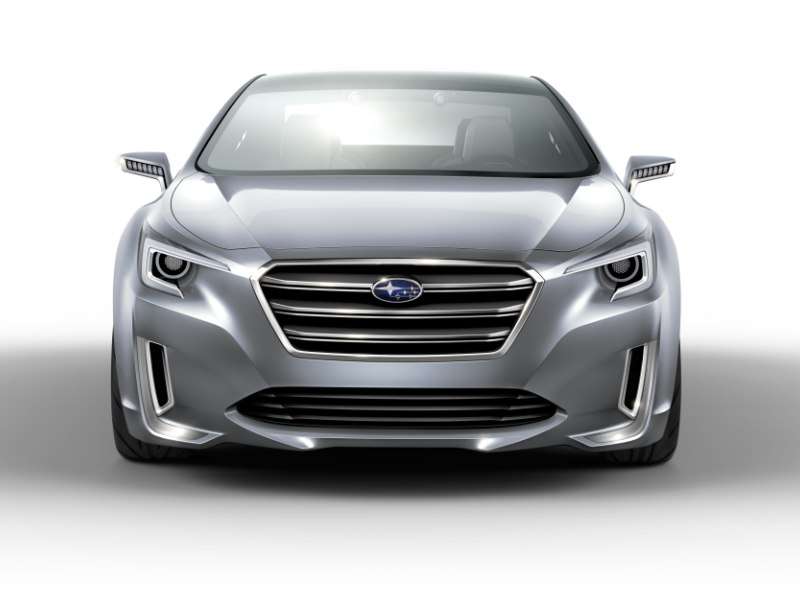 Alongside the next-generation WRX, Subaru is also showing off the new Legacy Concept at the LA Auto Show next week. This concept celebrates the 25th anniversary of the Legacy nameplate and gives us a glimpse of what Subaru has in mind for the next-generation model.
Compared to the current Legacy, the concept is much more stylish. The overall shape is very aggressive with a coupe profile and number of hard edges. The front features "hawk-eye" headlamps and a massive hexagonal grille with three horizontal slats. The side profile sees embellished front wheel arches, distinctive character lines running towards the back, and a set of twenty-one inch wheels.
We don't know what powers this concept, but we do know it has Subaru's all-wheel drive system.
We'll have more details on the Legacy concept when it debuts at the LA Auto Show next week.