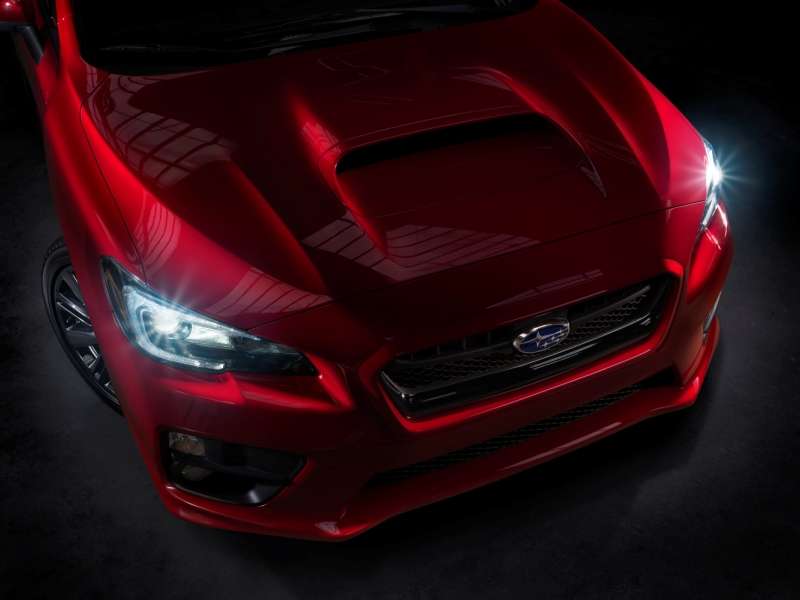 One of the stars of the 2013 New York Auto Show was the Subaru WRX Concept. The concept received a lot of praise for its distinctive styling and the fact that it looked very different from any other Subaru model. Since then, we have been waiting to find out what the production model will look like. Well, this week Subaru has released a teaser shot of the new 2015 WRX.
The shot gives us a glimpse of the WRX's front end and it looks to be a toned-down version of the concept. There is the requisite hood scoop and a large front grille. On either side of the front end sit a set of wide headlights.
For now, Subaru is keeping a lot of details (such as the powertrain) under lock and key. But they have said that next week at the LA Auto Show, all shall be revealed.