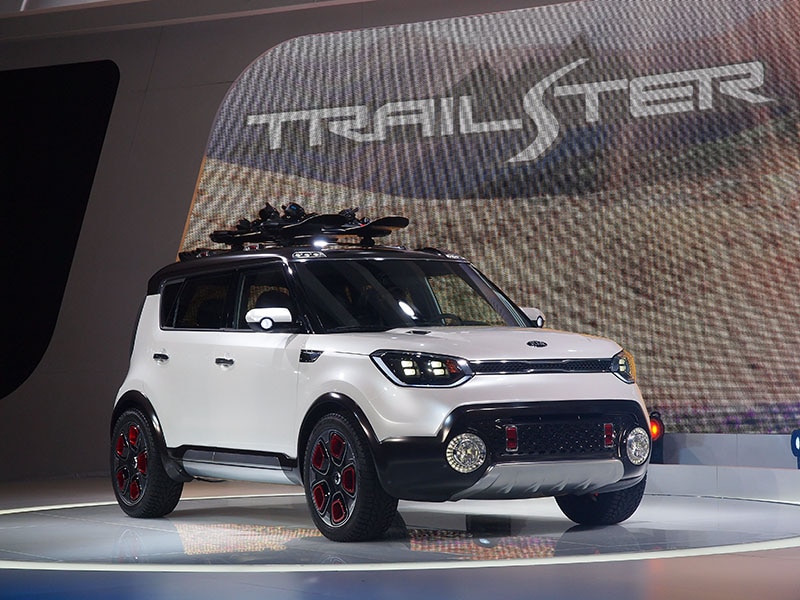 Kia has a history of rapidly bringing concepts to market after they make their initial auto show appearance, and this trend seems to have continued with the Kia Trail'ster Concept. The Kia Trail'ster is based on the Kia Soul compact crossover, and it offers a more rugged, all-wheel drive take on the Soul's stylish, up-right dimensions. It also introduces hybrid power for the very first time in Kia's entry-level family of vehicles.
Why the Kia Trail'ster Concept Matters
The Kia Soul is a very successful model for the Korean brand, and even if you subtract the outdoorsy styling of the Trail'ster Concept, adding all-wheel drive to the existing Soul would significantly broaden its appeal. The idea of a hybrid drivetrain is also important, although less compelling, as the improved fuel mileage associated with such a setup would no doubt come at increased cost versus the current version of the compact crossover.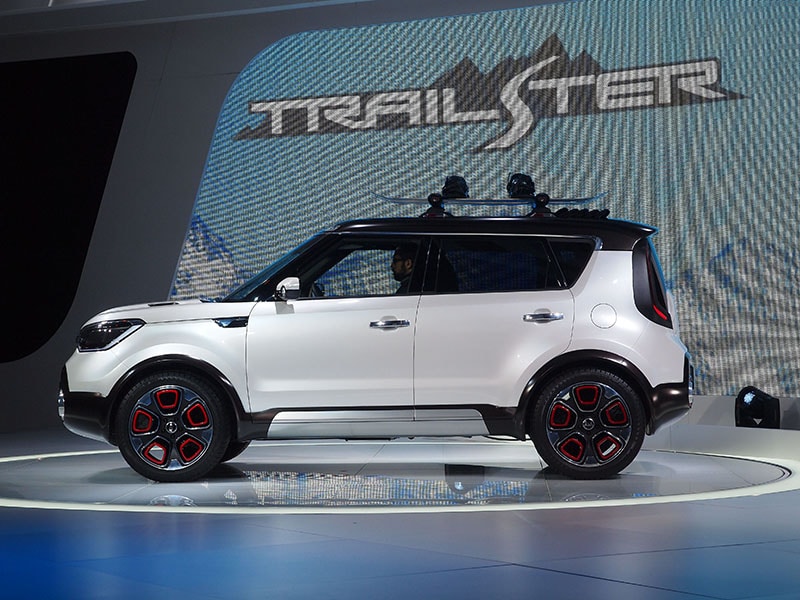 New Kia Trail'ster Concept: What's New
The Kia Trail'ster Concept features typical off-road design cues like skid plates and massive fog lights on the front bumper, but it also highlights less usual fare such as a full-length canvas roof panel. Mechanically, there's a 1.6-liter turbocharged four-cylinder engine attached to the front wheels and a single electric motor motivating the rear axles, with total system output rated at 220 horsepower and 285 lb-ft of torque. The electric propulsion component of the crossover is intended to assist with low speed acceleration and maintain traction in the event of wheel spin, and it also offers three miles of all-electric driving. Fuel mileage has been pegged at 30 percent better than the standard Soul in city driving and 10 percent more frugal on the highway.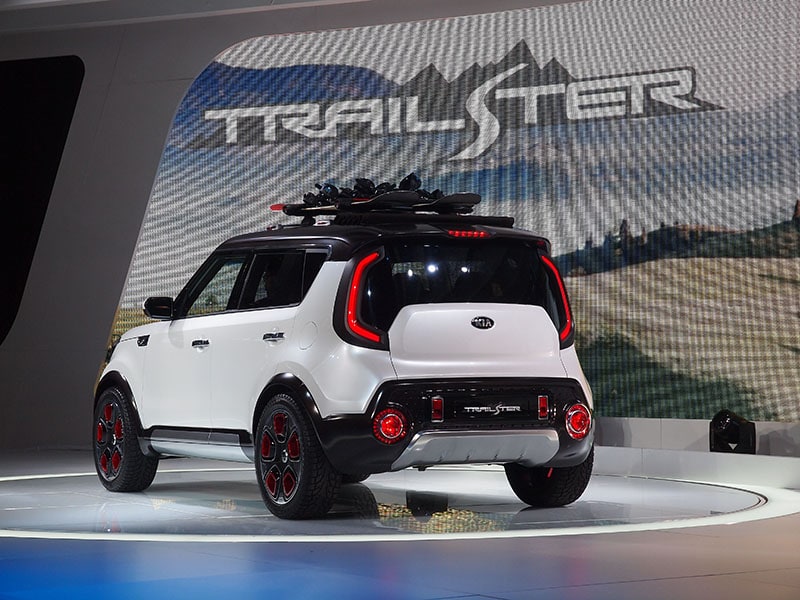 New Kia Trail'ster Concept: What's New
An all-wheel drive Kia Soul would be a strong contender against vehicles like the new Honda HR-V and the Jeep Renegade. A hybrid Kia Soul is most likely pie-in-the-sky at this point in the vehicle's evolution, especially from a cost perspective. The Kia Trail'ster showed us both at the same time, and we're hopeful that the some of the styling and all of the four-wheel grip makes it through to a production Kia Soul in the near future.