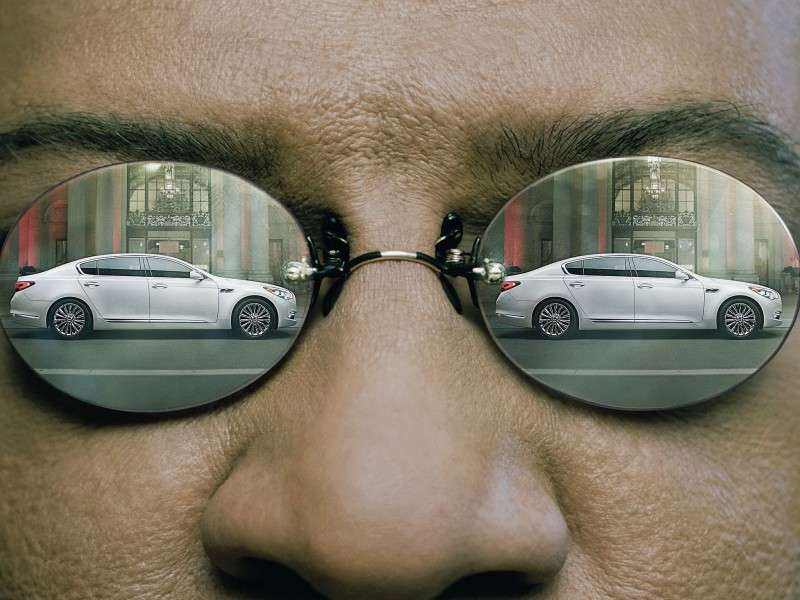 The folks at Cadillac may be a bit chagrined to see Morpheus cruising around in a 2015 Kia K900—after all, his crew pilots a first-gen Cadillac CTS in a classic car-chase scene in the "Matrix: Reloaded"—but most everyone else should get kick out of Kia's new Super Bowl ad.
Called "The Truth," it shows actor Laurence Fishburne reprising his role as Morpheus from the Matrix movies, and providing a unique opportunity to two people he meets outside of a fancy restaurant.
 "It is the world of luxury that has been pulled over your eyes, to blind you from the truth," he intones, before offering them a choice of keys: "Take the blue key, you go back to the luxury you know. Take the red key, and you'll never look at luxury the same again."
That's because, of course, the red key is to a 2015 Kia K900, the brand's all-new rear-wheel-drive range-topper that is expected to reach dealerships this spring to overthrow the current crop of full-size premium performance sedans. As explained by Michael Sprague, executive vice president of Marketing & Communications for Kia Motors America: "Kia has always been willing to challenge the status quo, and starting with our Super Bowl commercial we are out to dispel the notion that tradition and history are what makes a luxury sedan.
"We invite those with an open-mind to take a look at the all-new K900 and form an opinion of their own. The K900 offers something modern and different for the growing number of people who don't want to be confined by the traditional definitions of luxury, and returning to the Super Bowl for the fifth straight year allows us to send a clear signal to TV's largest audience that something different is going on at Kia." 
The 60-second commercial for the 2015 Kia K900 is scheduled to run during the third quarter of Super Bowl LXVIII, with the game slated for a February 2 broadcast on the FOX network. However, as you'd expect from any Matrix movie, there's also an extended cut available, and it can be seen now at www.Kia.com/K900-superbowl
Just remember: There is no spoon.