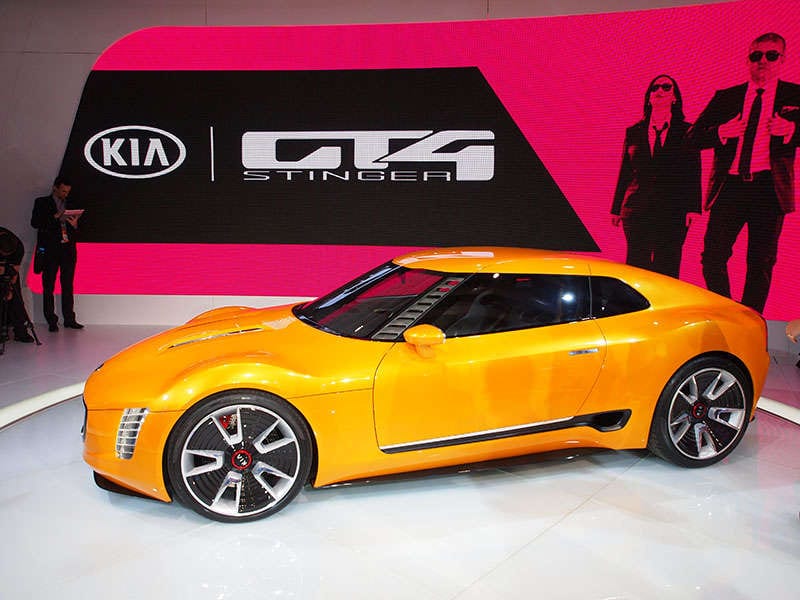 Remember a few years ago when Kia was tapped to be the sporty brand, while parent Hyundai set out to make a mark with style and value?  Well, somewhere along the way the course was reversed, and Kia ended up without a single sports car in its lineup while Hyundai benefited from the presence of the Genesis Coupe as well as the Veloster Turbo.
Enter the Kia GT4 Stinger, a gorgeous concept that illustrates what the upcoming compact sports coupe from the Korean company will look like.  An affordable exotic with a rear-wheel drive architecture and stunning body work, the GT4 Stinger is the latest in a line of appealing models from Kia.
What's New for the Kia GT4 Stinger:
Completely new concept
The first rear-wheel sports car from Kia
Turbocharged four-cylinder power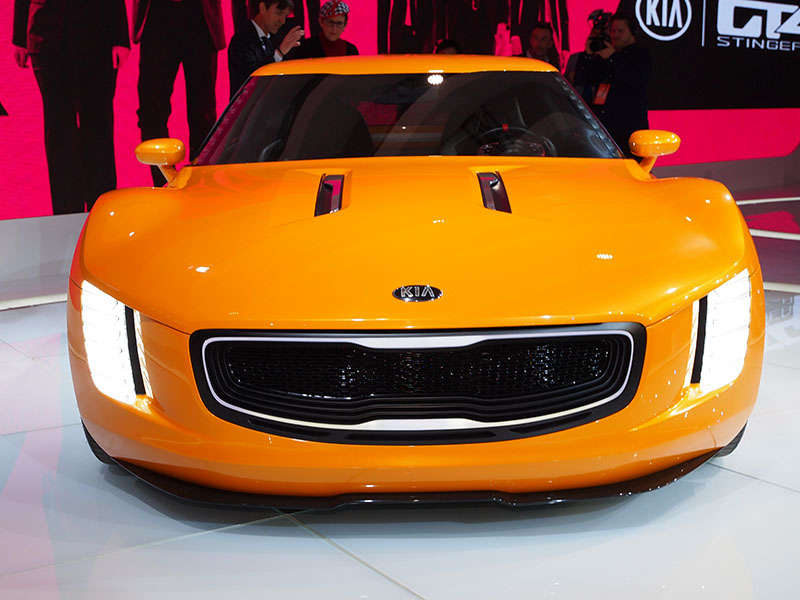 New Kia GT4 Stinger: Styling and Design
The Kia GT 4 Stinger manages to look fresh while still incorporating many of the styling cues found on vehicles like the updated Kia Soul, the Kia Optima, and the new Kia Cadenza sedan.  A long hood and a hunched hatchback give the GT4 Stinger an almost mid-engine look, and the car is a clear cut above the Forte Koup that currently serves as the only two-door model offered by the brand.  The Stinger offers 2+2 seating – minus a stereo system – in an interior that looks a little too upscale to find its way unaltered into the showroom.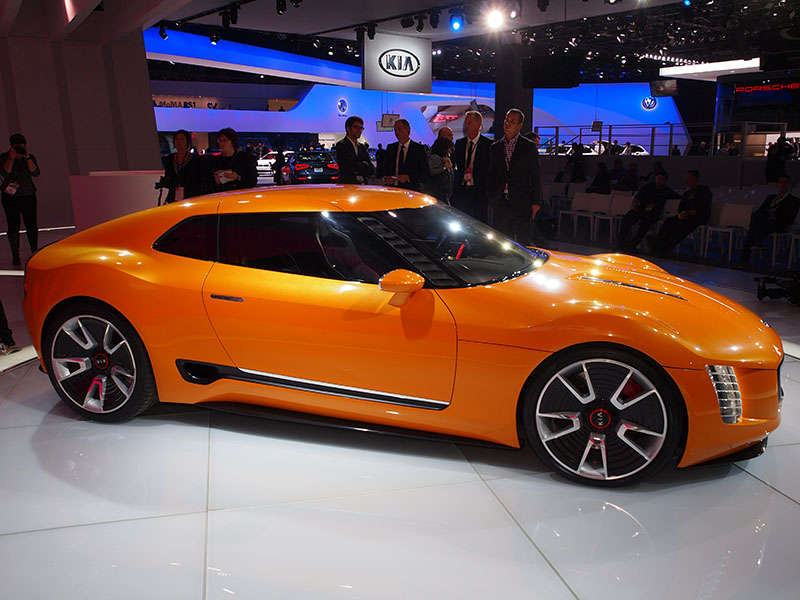 New Kia GT4 Stinger: What's Under the Hood
We don't have many details about the Kia GT4 Stinger's running gear, but we do know this: the car will feature a rear-wheel drive layout for a purer driving experience, and it will come with a manual transmission.  Power is said to be 315 horses from a version of Kia's ubiquitous 2.0-liter turbocharged, direct fuel injection four-cylinder engine, and much was made about the Stinger's lack of electronic nannies – the emphasis during the introduction was on a back-to-basics sports car experience.  Further along theses lines is the Kia's lightweight design, which has only 2,874 lbs for its turbo mill to scoot to along through the corners.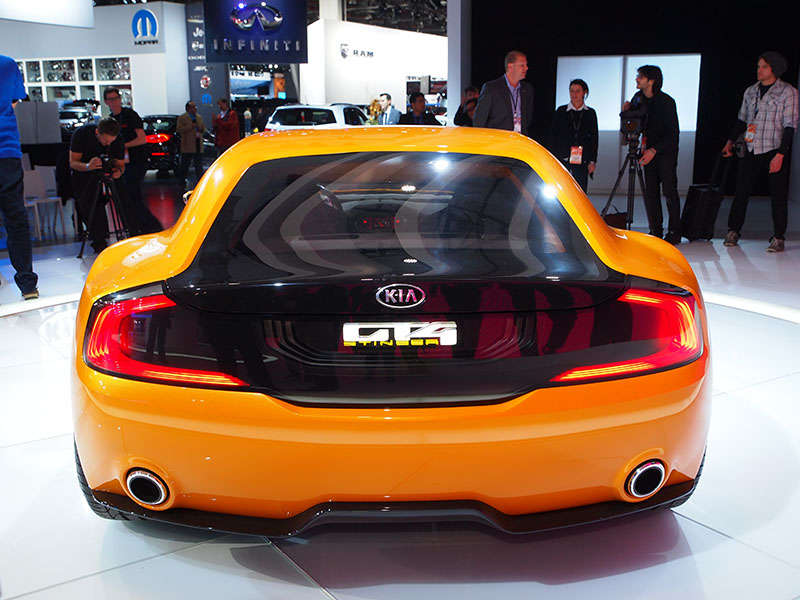 New Kia GT4 Stinger: What Autobytel Thinks
The Kia GT4 Stinger is clearly a desirable car, and it's one that we hope will make it to production with only minimal changes made to its beautiful sheet metal.  Kia all but told us the Stinger would be on sale soon, and with a starting price of below $25,000, which has us excited to welcome another affordable compact sports car into the world.  With such a proliferation of inexpensive performance cars currently available in the United States, there has never been a better time to be a driving enthusiast.