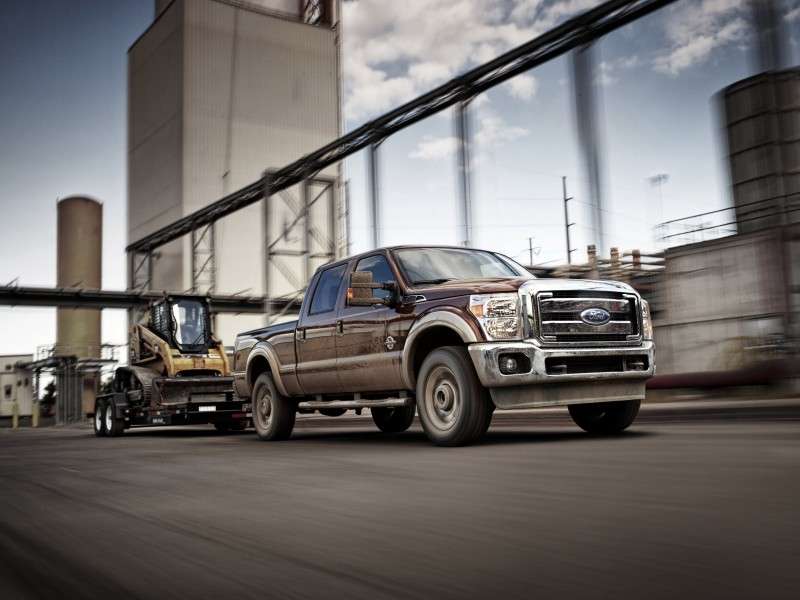 For the month of June, Ford saw its sales rise 13 percent, making it Ford's best June since 2006. Total sales stand at 235,643 vehicles for the month.
The F-Series was the star of June sales. Thanks to rising demand in pickups, Ford was able to move 68,009 F-Series for the month; an increase of 23.6 percent. This also marks the best June for the F-Series since 2005.
The Escape also played a big part in Ford's June sales, selling 28,964 units, an increase of 0.7 percent. This also marks the fifth straight time that the Escape set record sales.
Ford's small car lineup made a big impression this month as well. The Fiesta, Focus, and C-Max combined sold 35,851 units, up 39 percent over last year and marking the best performance of small cars in 13 years.
"In June, we continued to see strong demand across the entire lineup. We're particularly encouraged by strong retail share gains, especially in coastal markets, where the combination of great design and fuel economy is resonating with customers – including many buying a Ford for the first time," said Ken Czubay, Ford vice president, U.S. Marketing, Sales and Service.
June was also good to Lincoln. The MKZ set a record for the month with 3,180 units sold, an increase of 1.4 percent. Also seeing an increase in sales are the MKX (up 4.8 percent) and the Navigator (up 10.2 percent).