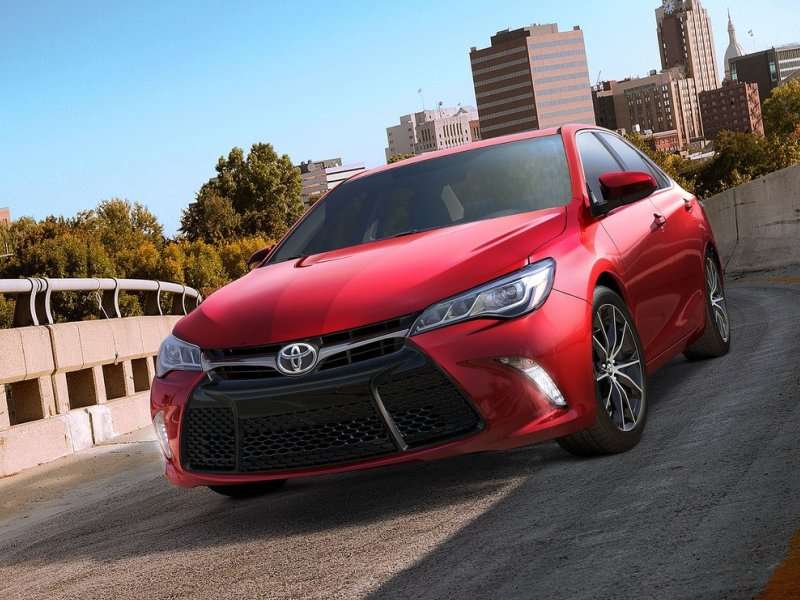 If you really want to make a dent in your monthly sales, make sure to ride the popularity of your best-selling products. That's the big secret behind Toyota's sales in June. The Camry was the head of the sales leaderboard with 40,664 units, up 13.4 percent. Those are impressive numbers when considered against the fact that the refreshed 2015 Camry is just around the corner. Also making a big show was the Corolla, which saw an increase of 17 percent to 30,945 units. Those gains managed to keep it just ahead of the Honda Civic in terms of year-to-date sales (174,354 units for the Corolla vs. 167,097 units for the Civic).
For Toyota as a whole, the automaker reported sales of 201,714 vehicles for the month, an increase of 3.3 percent.
"Sales in the first half of 2014 indicate a steadily recovering industry, and we expect this pace to increase as we move into the second part of the year. In June, Camry and Corolla posted double-digit gains as passenger cars showed renewed strength industry-wide," said said Bill Fay, Toyota division group vice president and general manager.
Lexus' June was very impressive. Thanks to increased demand for the IS, which jumped 104.9 percent to 3,932 units, Lexus saw sales creep up to 23,518 vehicles, an increase of 10.1 percent. Also helping was the GX, which posted a 10.5 percent increase to 1,772 units.
Unfortunately, the seemingly never-ending stream of bad news for Scion continued into June. The brand reported sales of 4,612 units, a decrease of 27.3 percent. All of Scion's lineup posted declines for the month, with the xD posting the lowest decline of 13.1 percent.