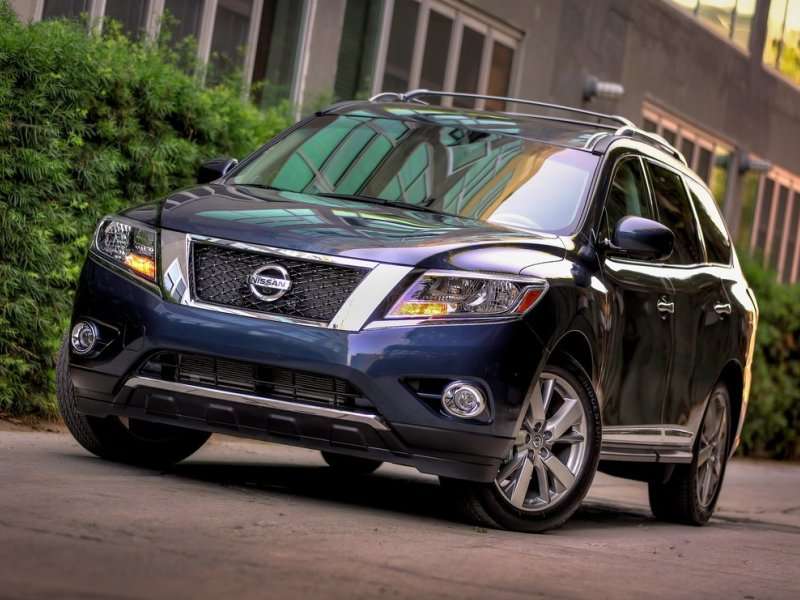 Nissan became the fastest-growing mainstream auto brand in America last month, closing the books with a 16.1 percent spike in sales, 95,010 deliveries, and an all-time record for June volume. And it wasn't just the Nissan brand that hit a new high-point for June sales; with Infiniti contributing 9,114 sales to premium customers last month, Nissan as a whole also claimed a new record: 104,124 deliveries, up by 12.9 percent.
Four individual Nissan nameplates turned in June records as well:
Nissan Pathfinder—The brand's crossover continued to see sizzling sales, moving ahead of last June's pace by 208.9 percent on 8,360 deliveries. In fact, the Pathfinder's year-to-date sales total of 46,539 units—also marking a gain of more than 200 percent—is higher than for all of last year.
Nissan LEAF—On the other side of the size spectrum, the Nissan LEAF also shot passed its 2012 sales total in just six months this year, thanks to 2,225 June sales and a 315.9 percent increase.
Nissan Altima—The June record for the Nissan Altima was backed by 26,904 sales, marking a 23.3 percent advance, and the car also out-sold rivals like the Ford Fusion, Chevy Malibu and Hyundai Sonata last month.
Nissan Rogue—In another highly competitive segment, the Nissan Rogue reeled in 15,518 sales in the prior month, as deliveries grew by 41.1 percent; as a result, the Rogue was the fastest-growing mainstream entry in its segment, too.
The party line from Fred Diaz, divisional vice president of Sales and Marketing for Nissan, said: "The redesign of our core products such as Altima, Pathfinder and Sentra is continuing to drive sales. With the introduction of the all-new Versa Note, the fourth of five all-new core models for Nissan, we expect to maintain leadership in the increasingly competitive subcompact market."
FYI: Nissan Sentra sales jumped by 10.7 percent in June, after 10,199 sales, while the current Versa duo's 8,705 deliveries represented a slip of .5 percent as compared to the same period last year.