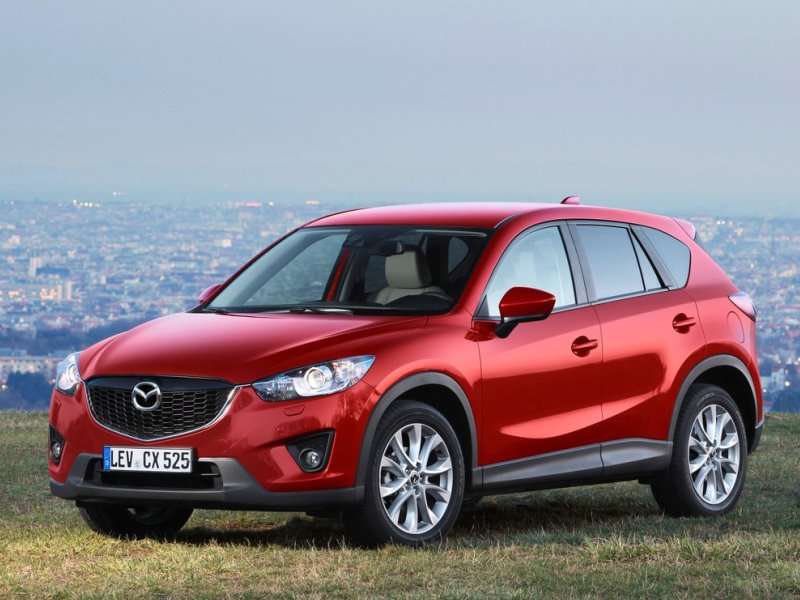 The all-new Mazda Mazda6 has its maker in turnaround mode, as the sharp new midsize sedan posted 3,840 sales last month for a 172.3 percent increase as compared to June 2012. With that all-new model and the freshly baked Mazda CX-5 both attracting a new generation of customers to the company, Mazda itself advanced sales by 13 percent, on 22,496 deliveries, and gained ground at a faster rate than brands like Honda, Toyota, Chevrolet, Volkswagen and Hyundai.
As for the CX-5, it scored 6,856 June deliveries that translated into a 50.6 percent improvement for month.
Of course, those two vehicles also have something else in common beyond strong June sales numbers, and that's a full complement of Mazda's fuel-saving SKYACTIV technology. Benefitting from superior fuel economy and particularly Mazda-esque driving dynamics, SKYACTIV vehicles—also including some models of the Mazda Mazda3—earned 16,322 sales in June to account for 72.5 percent of the automaker's U.S. total.
Also in the black in June for Mazda was the Mazda CX-9.  The seven-passenger crossover grew sales by 10 percent in June with 2,015 deliveries.
And remember, Mazda is still reloading: Dealers are just now filling out their inventories for the 2014 Mazda6, while the redesigned Mazda3 is expected to debut later this year with a stunning new exterior, a complete SKYACTIV setup, and the highest fuel-economy marks in its segment. Needless to say, Mazda is looking for a big impact from its newest compact.
"There is no doubt that the all-new Mazda3 arrives with all-new expectations," said Jim O'Sullivan, president and CEO of Mazda's North American Operations. "Yet as its track record has shown, we look forward to not only meeting those expectations, but exceeding them in the way only Mazda can."