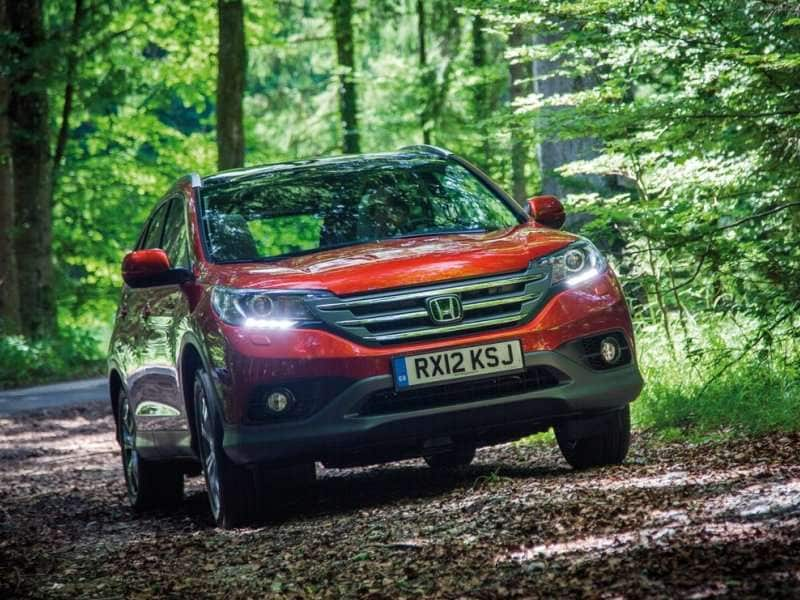 With the Honda CR-V, Honda Pilot and Acura RDX all setting sales records in June, and the Honda Odyssey outselling all rivals in the minivan segment, Honda was able to lift sales by 9.7 percent last month, when it delivered 136,915 vehicles. Now, as the headline tells you, that just-mentioned quartet of vehicles also helped American Honda achieve a new June sales record for its "light truck" lineup, and a lot could be written about how—given the current industry environment—a company that used to trumpet its high-efficiency passenger cars ended up boasting about trucks; but we'll save that for another time.
Instead, let's just note that the Honda brand's key car entries actually did pretty well on their own in June: The Honda Fit was a double-digit winner in the subcompact segment, with 5,055 sales and a 10.3 percent advance; among compacts, the Honda Civic lifted sales 8.1 percent on 29,724 deliveries; and the new Honda Accord was one of just two midsize sedans to break the 30,000-unit mark last month, thanks to 31,677 sales and a 10.3 percent improvement.
Getting back to the truck side of the ledger, the Honda brand's highlights included:
Honda CR-V—26,572 sales, +14.1 percent
Honda Pilot—12,085 sales, +21.3 percent
Honda Odyssey—14,207 sales, +26 percent
Honda Ridgeline—1,572, +32.7 percent
"Honda was firing on all cylinders in June with the hot-selling Accord joined by the , CR-V, Odyssey and Pilot all posting their best sales of the year," said John Mendel, executive vice president of sales at American Honda. "Our goal for 2013 is to be the leader in retail sales for all four of our highest volume models: Accord, Civic, CR-V and Odyssey. These solid results further showcase Honda's pure, market-driven momentum achieved by customers choosing Honda vehicles one at a time rather than relying on fleet sales to drive volume."
Finally, June marked what might be the last chapter in the story of a Honda icon, as some dealers, somewhere, managed to sell two Honda S2000 roadsters.
June Auto Sales: Acura Update
Honda's luxury brand—Acura—saw sales slip by 10.4 percent in June, reflecting 13,765 deliveries, but there were still a few bright spots to report. Chief among them: The Acura RDX, which has now put together a string of 14 consecutive months of record sales; in June, the compact premium crossover sold 4,023 units to ensure a 30.2 percent increase over June 2012. The brand's compact premium sedan also enjoyed a significant jump in sales, as Acura ILX deliveries climbed 39.4 percent to finish at 1,507 units.
Acura looks to be in a strong position to gain more ground later in the year, too, as the redesigned 2014 Acura MDX is now at dealerships to compete in the three-row premium crossover category, and the division's range-topping Acura RLX, although a low-volume entry, is establishing itself as a cutting-edge choice among larger luxury sedans.
"Record sales of the RDX underscore Acura's leadership in the fast-growing entry luxury SUV segment," said Jeff Conrad, vice president and general manager of Acura sales. "With the all-new MDX now on-sale and just starting to hit dealer lots, we look to continue this sales momentum well into the summer."