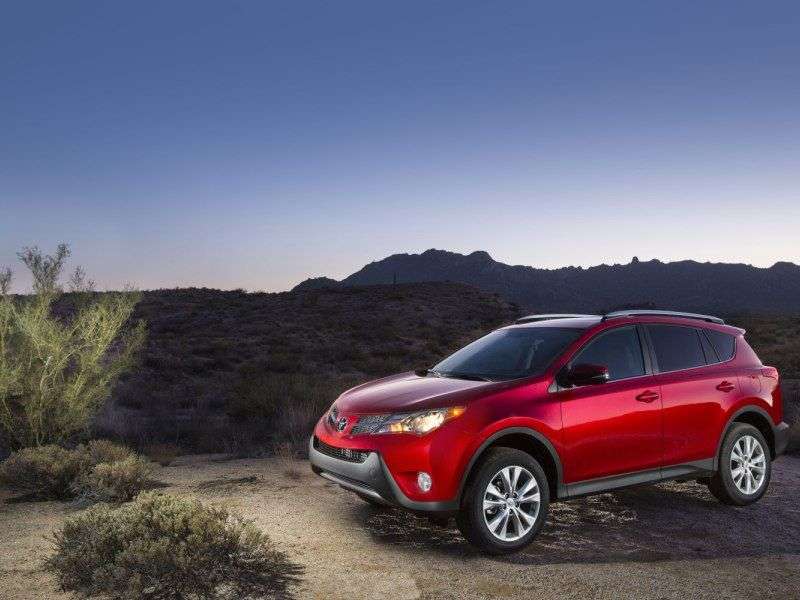 red 2014 toyota rav-4
The Toyota RAV4 has been a key contender in the compact crossover marketplace, doing battle with the Honda CR-V, Ford Escape, and other models in the class. On the sales front, the RAV4 has been anchored in the top five, but in the month of July, the RAV4 edged out the competition when it became the second best-selling model in class with 26,779 units sold. This marks a new monthly sales record for Toyota's compact crossover.
For Toyota as a whole, the company reported sales of 215,802 vehicles, an increase of 11.6 percent. For the Toyota brand, it reported sales of 188,469 units, up 10.6 percent. Lexus reported sales of 27,333 units, up 18.7 percent. Scion posted sales of 5,127 units, down 18.1 percent.
"Rising consumer confidence, coupled with momentum in the marketplace, boosted auto sales in July. Led by an all-time record month for RAV4 and double-digit gains for both Camry and Corolla, Toyota was the number one retail brand," said Bill Fay, Toyota division group vice president and general manager.
Not surprisingly, the Camry was Toyota's best selling car with 39,883 units sold for the month, an increase of 14.7 percent. Meanwhile the Corolla is the best selling compact in the U.S. with 30,883 units, beating the Honda Civic by 845 units. The Prius lineup posted a 11.2 percent decline with sales of 20,675. As for Toyota's SUV and truck lineup, the 4Runner posted a 64.5 percent increase with sales of 6,662 units.
Meanwhile, at Lexus, the ES took home the best-seller crown with 9,658 units, up 14.5 percent. The IS posted an increase of 24.7 percent to 4,542 units.