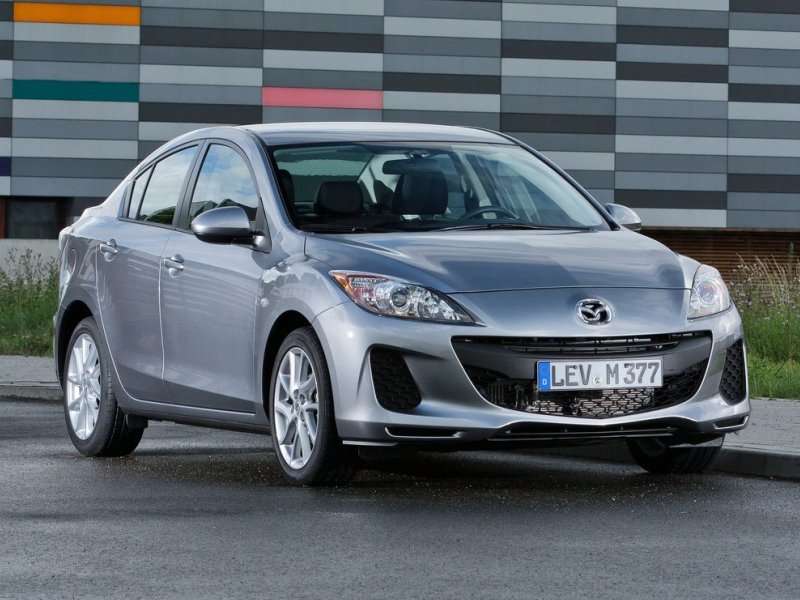 Reinvigorated by a new direction in styling, as well as its SKYACTIV powertrain and chassis technologies, Mazda marked its highest year-over-year volume gain in 18 months in July. The bottom line: 24,977 sales, representing a 29.4 percent increase as compared to July 2012. Only one other non-luxury car brand grew at a faster rate last month, and that was Subaru (up 42.9 percent).
Mazda's top performer was the Mazda CX-5, which continues to show its impressive freshman season was no fluke. The award-winning compact crossover reeled in another 7,825 sales in July, for an increase of 86 percent. And while the CX-5 is still a ways behind its more mainstream rivals, it's worth noting that its competitor from Subaru, the Subaru XV Crosstrek, earned 4,636 sales last month in its first July at dealerships. Similarly, the brand's newest car entry, the redesigned 2014 Mazda Mazda6, led the company in terms of sales growth. Sleek and sophisticated—and fuel-efficient and zoomy—the midsize sedan more than doubled its sales from July 2012 to deliver 3,447 units last month and a 167.4 jump in volume.
Demand for the Mazda Mazda3 also nudged sales northward by 2.3 percent, with the car continuing as the brand's best seller by delivering 9,236 units. This is particularly impressive given that the current Mazda3 is at the very end of its lifecycle, with the all-new, fully SKYACTIV model slated to debut later this year.
Oh, and it's now officially convertible season: The 2013 Mazda MX-5 Miata enjoyed its first double-digit sales increase of the year in July, when the world's favorite roadster reached 663 new customers, achieving a jump of 12.4 percent versus the same month last year.