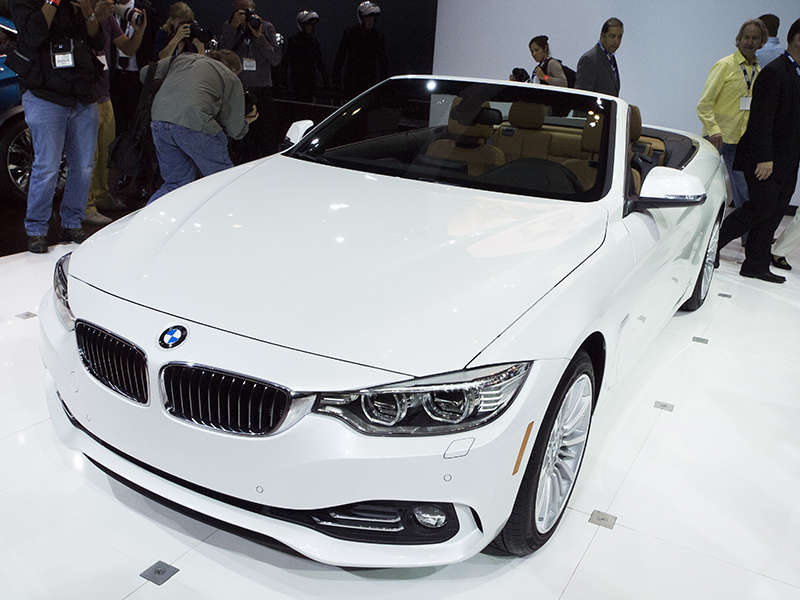 2015 BMW 4-Series Convertible at the 2013 Los Angeles Auto Show ・ Photo by Megan Green
BMW of North America started the second half of 2014 with sales up 7.4 percent to 32,220 vehicles. All told, BMW moved 26,409 vehicles for the month, up 9.8 percent. MINI reported sales of 5,811 vehicles, down 2.3 percent.
"The sales momentum that's been building all year reached its year-to-date peak in July, setting a new BMW record for the month. There's certainly more to come, especially with the new X4 and 4 Series Gran Coupe now hitting the market and our revolutionary hybrid-electric BMW i8 on the horizon," said Ludwig Willisch, President and CEO, BMW of North America.
Leading the charge at BMW was the 3/4 Series which posted a sales increase of 26.4 percent to 12,497 units. Two of BMW's newest vehicles also made their first appearance on the sales chart this month; the i3 with 363 units sold and the X4 with 262 units sold. At MINI, the new Cooper Hardtop had an impressive month with 2,632 units sold, an increase of 21.1 percent.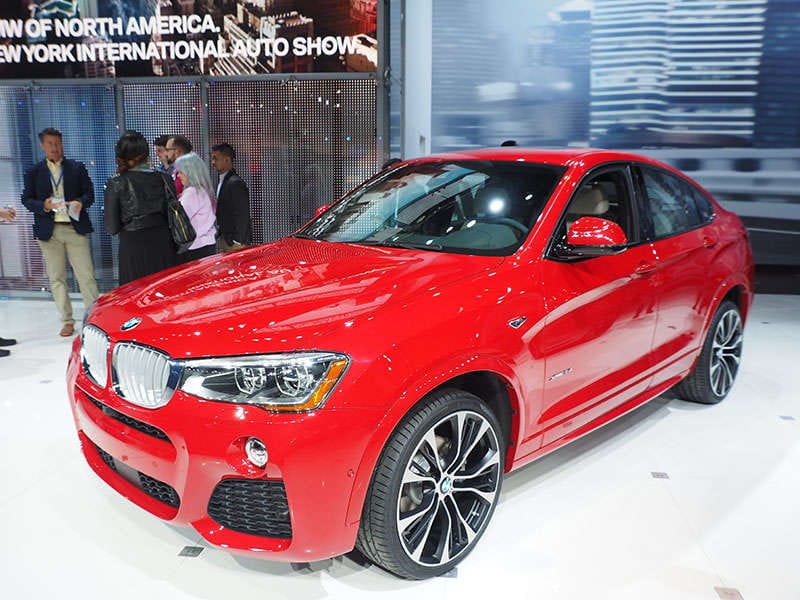 Photo by Megan Green