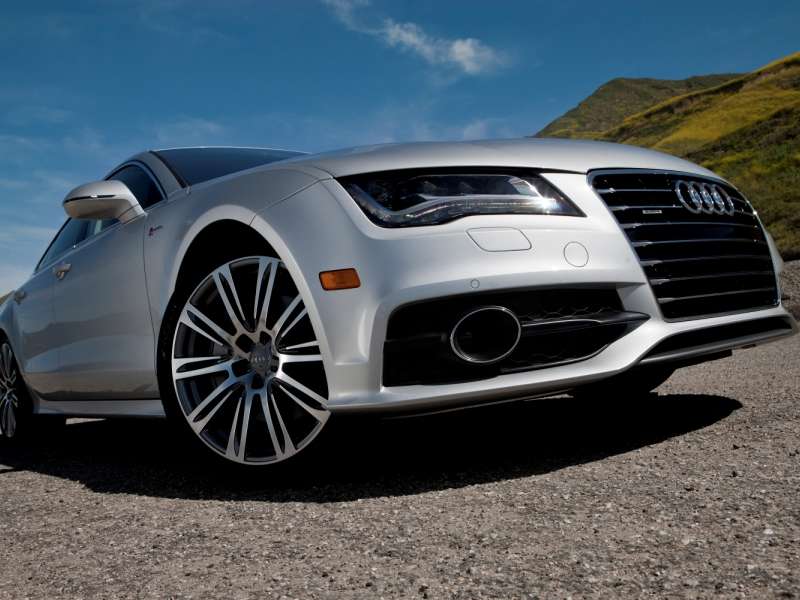 Audi extended the industry's longest-running streak of monthly sales records to a remarkable 31 months in July, delivering 13,064 units that were 11.6 percent more than in the same month in 2012. And considering the brand's premium positioning, it's worth pointing out that much of Audi's July sales success came at the upper reaches of its lineup. There, we find the Audi A6 showcasing a 21.9 percent growth rate on the strength of 2,061 sales, with the Audi A7 five-door coupe selling 645 units for an 11.6 percent increase. Even the company's full-size luxury flagship, the Audi A8, welcomed a 12.7 percent sales spike, thanks to 452 deliveries.
The recently released 2014 Audi R8 models also have been hot out of the gate, as the freshened supercar garnered a 34.5 percent improvement in sales in July, when 74 new members joined the exclusive club of R8 owners.
The sharpest jumps in volume, however, came on the crossover side of the ledger. The Audi Q5 was the top seller for the brand in terms of both volume (3,176 sales) and growth rate (up 52 percent), while the larger, more luxurious Audi Q7 sold 1,328 units that represented an increase of 49 percent.
"Audi is off to a solid start for the second half of the year," said Mark Del Rosso, executive vice president and chief operating officer, Audi of America. "We expect the momentum to continue through the fall with the launch of three new clean-diesel models, the Audi A6 TDI, Audi A7 TDI and Audi Q5 TDI, as well as two stunning high-performance vehicles, the Audi RS7 and Audi SQ5."