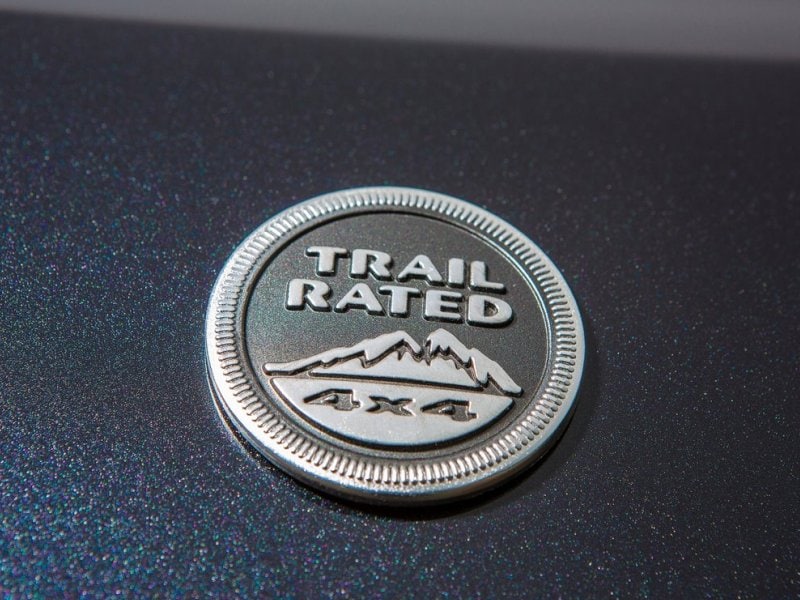 2015 Jeep Grand Cherokee
Have you looked at a Jeep model recently? Did you notice anything peculiar on the front fenders? On certain models, there is what's known as a "Trail Rated" badge. This indicates that a particular vehicle has passed a grueling test that puts off-road capability under immense strain. But what does this rigorous test actually entail?
Read on as we explore exactly what it means to be "Trail Rated."
Location
Jeep tests trail-rate mettle on the Rubicon Trail,  a 22-mile stretch of road and off-road trail nestled in California's Sierra Nevada mountain range. The trail offers a variety of challenges for those who decide to tackle it. From steep valleys of unforgiving rock to narrow pathways of loose gravel, this trail isn't for the faint of heart.
When a Jeep is "Trail Rated," it means Rubicon Trail Rated, specifically.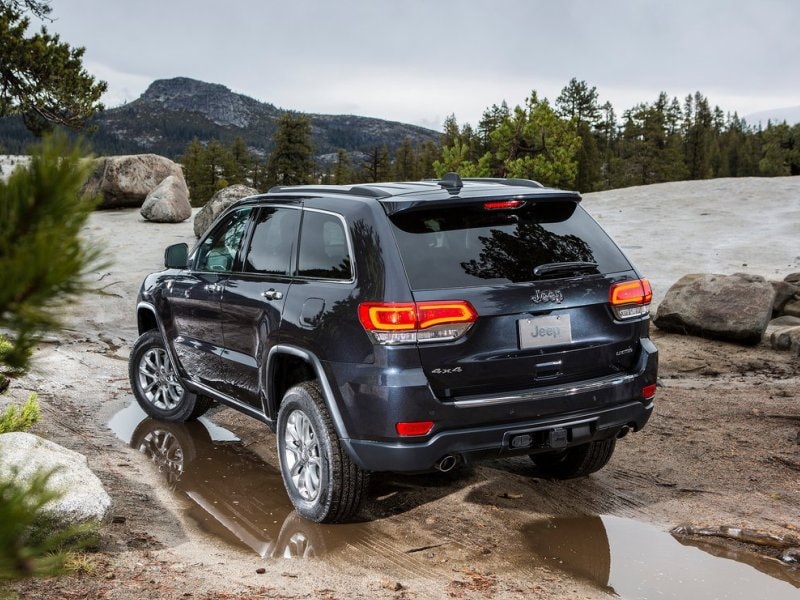 Photo by FCA Media
Performance
There are five key areas of performance that every Jeep model must meet or exceed. Each test is designed to touch on all of the major components of the four-wheel drive system: suspension, steering, and tire performance in extreme conditions. They are broken down as follows: 
Traction: steep hills, rock covered roads, and slick rock faces, designed to determine whether the four-wheel drive system and axles can provide and move power to each of the wheels. Tires and brakes are also pushed to the extremes to gauge grip and low-speed performance (needed for certain situations).
Water Fording: deep puddles, rivers, and lake crossings present a certain danger to the interior and electrics. Thus, Jeep uses deep water-crossings to ensure door and electrical seals are watertight. 
Maneuverability: off-road driving presents a big challenge for vehicles. Narrow trails, tight spaces, and road obstructions are significantly impacted by a vehicle's size and turning radius. Trail Rated vehicles have demonstrated an ability to perform within or beyond their physical limitations. 
Articulation: uneven surfaces are common when wandering off the beaten path and the suspension needs to be flexible to keep the vehicle moving. Springs, shocks, and other suspension components are heavily tested for agility, balance, and forward movement.
Ground Clearance: the ability to scale large obstacles is a major draw for most SUV buyers, so ground clearance plays a key role in the Trail Rated assessment. Jeep engineers pay careful attention to measurements such as approach angle (how much space there is between the front axle and the ground), departure angle (how much space there is between the rear axle and the ground), and the distance between the underside of the vehicle to the trail.
Once a Jeep vehicle has succesfully completed Trail Rated testing, it earns the coveted Trail Rated badge of approval.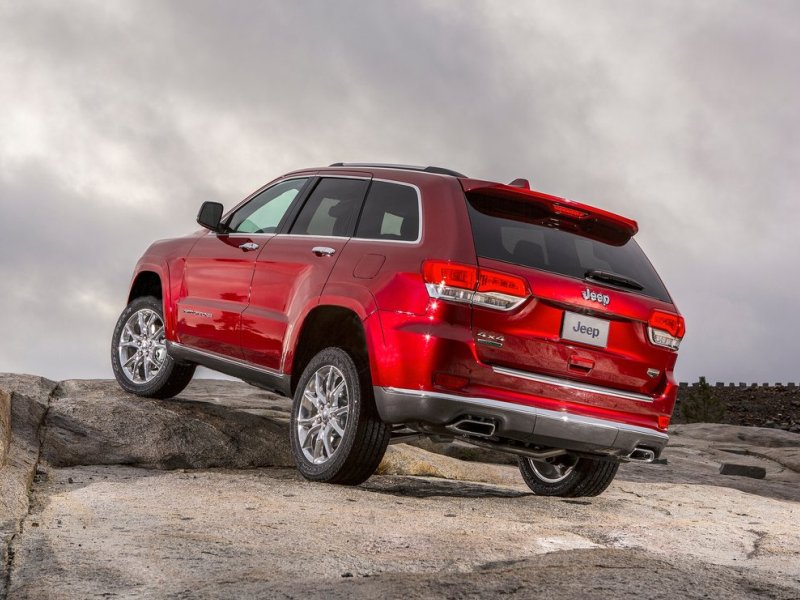 Photo by FCA Media