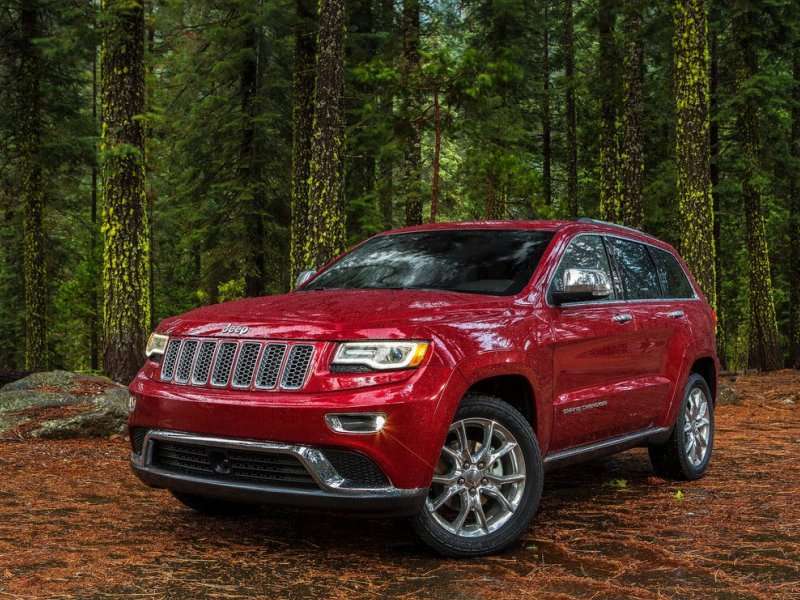 After rounding up some of the nation's toughest new trucks, then putting them through a grueling two-day evaluation program on the grounds of San Antonio's Knibbe Ranch, the Texas Auto Writers Association (TAWA) lavished Dodge, Ram and Jeep vehicles with 15 awards at the 21st annual Texas Truck Rodeo. Not only did that mean winning every class in which they entered, but it also reflected well more than half the total prizes presented during the event.
Leading the way was the 2014 Jeep Grand Cherokee, which snared its fourth straight title as the overall "SUV of Texas," while also earning the TAWA trophy as "Mid-size SUV of Texas" and, in its Summit configuration, the award for Luxury Mid-size SUV of Texas. Also scoring honors at the event were:
2014 Ram 1500—Truck of Texas, Full-size Truck of Texas, Luxury Truck of Texas (in its Laramie Longhorn trim)
2014 Ram 2500—Heavy Duty Truck of Texas, Best Technology (for the Ram's five-link coil rear suspension)
2014 Ram ProMaster—Commercial Vehicles of Texas
2014 Ram Trucks—Truck Line of Texas
2014 Jeep Cherokee—Compact SUV of Texas
2014 Dodge Durango—Full-size SUV of Texas
2014 Jeep Wrangler—Off-Road Utility Vehicle of Texas
2014 Jeep/Ram 3.0-liter EcoDiesel engine—Best Powertrain
Chrysler Group UConnect—Best Connectivity system
"The Ram, Jeep and Dodge brands from Chrysler Group clearly impressed our TAWA members at this year's event," said Michael Marrs, TAWA president. "There's no doubt that innovative powertrains, impressive designs and new technologies are paying off for these brands."
Of course, the Chrysler Group did leave a few trophies for the rest of the industry, as detailed on the next page.
TAWA Texas Truck Rodeo: Nissan Leads Other Winners
While the Chrysler Group was dominating the Texas Truck Rodeo leaderboard, TAWA did spread out the rest of the awards fairly well, with perhaps a few surprises: The only other brands to win multiple trophies were Nissan (with three) and Hyundai (with two). Meanwhile, Ford only claimed one win, and Chevy was shut out completely. The rest of the winners' list from TAWA's 2013 Texas Truck Rodeo:
2013 Hyundai Santa Fe—CUV of Texas and Mid-size CUV of Texas
2014 Ford F-150 SVT Raptor—Off-Road Pickup of Texas (for the fifth straight year)
2013 Nissan Frontier PRO4X—Mid-size Pickup of Texas
2013 Land Rover Range Rover—Full-size Luxury SUV of Texas
2013 GMC Terrain Denali AWD—Compact Luxury SUV of Texas
2014 Nissan Pathfinder SL 4X4—Full-size CUV of Texas
2013 Nissan Juke—Compact CUV of Texas
2014 Acura MDX Advance—Luxury CUV of Texas