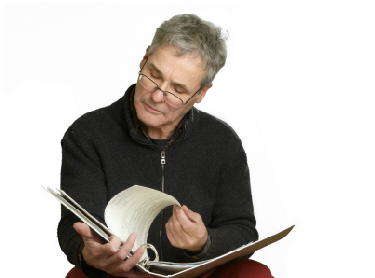 Much of the focus in automobile advertising and promotion centers around pricing, and with good reason - most new car buyers are seeking the best possible deal they can get on a car or truck. However, the final cost of an automobile is only one aspect of the new car buying experience, and a new study by J.D. Power and Associates reveals that it might not even be the most important consideration for those in the market for a vehicle.
According to the industry analyst's 2010 U.S. Sales Satisfaction Index Study, it seems that only 38 percent of buyers prioritize price as their main reason for choosing one new car dealer over another. Instead, more than half of those surveyed (52 percent) stated that how they were treated by a new car dealer influenced their decision to buy from a particular establishment. This is an especially important revelation for dealerships looking to hone their sales acumen, as the study also revealed that 60 percent of all new car shoppers visit more than one dealership during the buying process, and 74 percent hit the Internet to research new car deals. Of those, nearly a quarter submitted requests for online dealer quotes.
The survey itself took into account the opinions of just over 25,000 respondents who purchased or leased a brand new car in May, 2010. The purpose of the Sales Satisfaction Index Study was not just to get a general sense of the issues important to those currently shopping for a car or truck, but also to get a handle on which brands are offering the kind of buying experience that keeps customers coming back time and time again. Given that, close to one fifth of all new car shoppers walk out on a dealership due to poor treatment - whether during the vehicle selection phase or the price negotiation phase - it's obvious that knowing which brands can be relied on for excellent customer care can streamline the new automobile buying experience.
Which car companies did J.D. Power discover to be providing consistent quality customer care during the buying experience? Perhaps unsurprisingly, the first three names on the list of top performers are luxury brands. Jaguar tops all other automakers for the third year in a row, followed by Cadillac and Mercedes-Benz. Each of these automakers scored within one percent of each other on the J.D. Power's 1,000 point Sales Satisfaction Index. Lincoln and Lexus round out the top five, with Land Rover, Porsche and BMW continuing the domination of the top ten by luxury car companies. In fact, only MINI and Mercury managed to squeeze into the bottom rungs of the first ten spots, with the latter followed by GMC with an almost identical score.
Above average scores were also given to industry stalwarts such as Ford, Chevrolet, Chrysler, Hyundai and Kia. In addition, upstart Buick managed to post a better than average ranking, posted alongside a surprise performance from Suzuki.
While most new car shoppers would suspect that luxury car companies provide a more high quality buying experience when compared to affordable brands, Jaguar's continued dominance in the J.D. Power survey is of major interest to those looking to purchase not just a premium car, but also a premium experience in terms of customer care. The British brand's new ownership appears to be serious about out-muscling the German marques that have traditionally dominated the segment by paying attention not just to vehicle design, but also to the other factors that are important to customers investing in a luxury lifestyle.