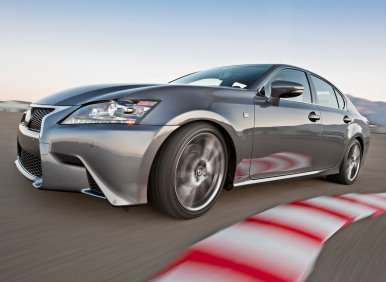 Are Japanese automakers being forced to lower the bar when it comes to the equipment and materials used in their cars and trucks due to the international economics of currency exchange rates? According to a report published by Automotive News the answer is "yes," with vehicles in both the standard and luxury segments seeing design changes provoked by the shrinking profit margins associated with a strong Japanese yen and a relatively weak U.S. dollar.
The strategies adopted by each automaker in dealing with the lowered per-vehicle profit generated by U.S. and even European-market vehicle sales vary in terms of their approach. Some car companies, such as Mazda, have elected to cut back on small extras such as factory-installed rubber floor mats. Others make features that were previously optional and roll them into a vehicle's list of standard equipment, increasing the base price accordingly.
The most difficult challenges are faced by models that are in the middle of a redesign or mid-cycle refresh. Not only are some automobiles denied equipment upgrades that other vehicles in their segment might already offer, but there are cases where content actually takes a step backward in terms of features. The Automotive News article references the all-new Lexus GS mid-size luxury sedan, a vehicle which now restricts the availability of variable steering ratio to the F Sport model, as opposed to the more diverse range of trim levels where it was previously found. The Lexus GS has also seen an increase in the use of recycled plastics and a slowdown of its transmission development program in order to cut costs.
De-contenting is only one of several coping mechanisms being adopted by Japanese car companies struggling to come to terms with a new economic reality. A number of brands, including some European competitors, are in the process of increasing their U.S. manufacturing presence as a hedge against future currency fluctuations. Inflating new car prices is also an option that is on the table. Toyota is already announcing MSRP jumps of between one and three percent on a range of vehicles, with only the 2012 Toyota Matrix remaining unchanged in the pricing department. Some vehicles in the Toyota stable have seen items added to their equipment lists in order to help soften the blow, while others are facing increased delivery fees on top of higher MSRPs. Specific Lexus automobiles are being given $500 MSRP boosts in an effort to balance increased production costs with customer value expectations.
It is never possible to predict future global exchange rate trends, but it would seem that until new North American production capacity comes online, car and truck shoppers in the United States will be facing fluctuating pricing on certain Japanese and European imported automobiles.