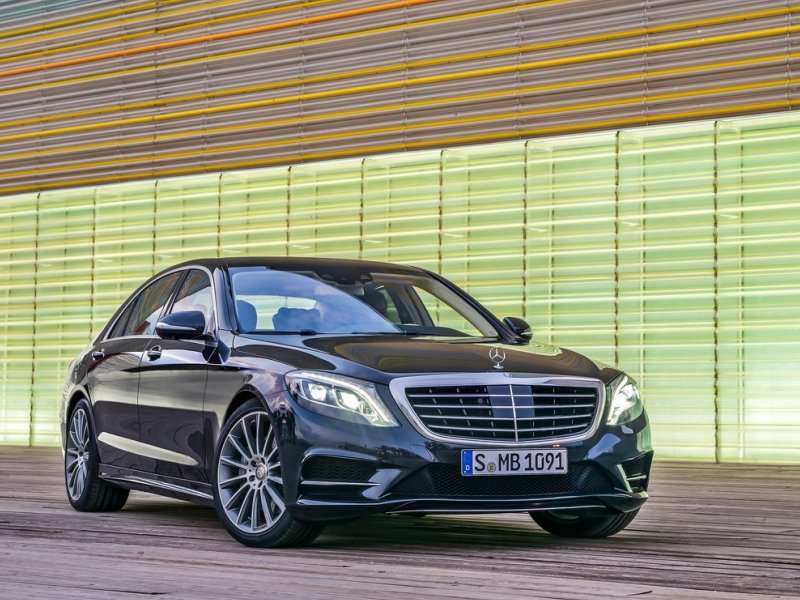 In the World Series of German Luxury Brands, "We knocked it out of the park last year and are moving into 2014 at a record sales pace," according to Steve Cannon, president and CEO of Mercedes-Benz USA (MBUSA).
Of course, the automaker may not want to start printing up 2014 playoff tickets quite yet. Yes, Mercedes set new January sales records both as a brand and overall (including sales from its Smart and Sprinter divisions); but the premium MB brand moved ahead by only .5 percent—representing 103 sales—and even with an additional 521 deliveries (+8.3 percent) from Smart, and 1,288 (+19.6 percent) from the Sprinter commercial van roster, Mercedes' grand total of 24,413 deliveries marked a relatively modest 1.5 percent improvement as compared to January 2013.
Also, while the Mercedes brand's 22,604 January sales left it thousands ahead of BMW and more than doubled Audi's total, only one MB nameplate actually grew volume in January. That was the completely redesigned 2015 Mercedes-Benz S-Class, which turned in a 36.6 percent gain on the strength of 1,281 sales. Making the biggest difference actually was the addition of an all-new entry, the 2014 Mercedes-Benz CLA premium compact that earned 2,433 sales during its first January on the market.
But with more new products on the way, Cannon fired off this warning shot for MB's rivals: "The product milestones will continue this year with an all-new entry point on the SUV side in the form of the GLA, the next generation C-Class and standout additions to our high-end and high-performance lineups."