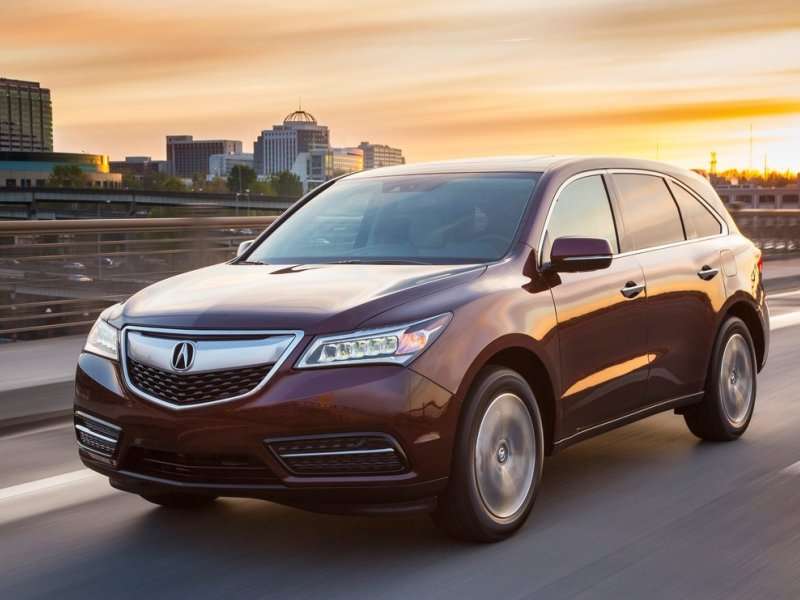 Like many automakers—and the industry itself—American Honda endured a bit of a sales decline during January: Last month, its Honda and Acura brands together tallied 91,631 deliveries, which represented a 2.1 percent slip from January 2013. And the company also followed another January trend by seeing most of that slippage on the mainstream side of the ledger. While the Honda brand's 80,808 sales were a few hundred behind Nissan's total, and fell 4 percent as compared to the same month last year, the Acura division leveraged the success of its redesigned crossovers for a 14.1 percent jump in volume, thanks to 10,823 sales.
From the latter's lineup, both the 2014 Acura RDX and its bigger three-row sibling, the 2014 Acura MDX, earned January sales records. The former did so by delivering 2,730 new units last month, and the latter led the brand in sales January with 4,241 deliveries that translated into a 64.7 percent advance.
The party line from Jeff Conrad, vice president and general manager of Acura Sales: "Even the frigid January weather couldn't stop the all-wheel-drive MDX and RDX from posting another record sales month. Acura is starting the year on strong footing that will get even stronger when the RLX Sport Hybrid and all-new TLX luxury sport sedan go on sale later this year."
The 2014 Honda Odyssey had a strong month as well, with 7,879 sales and a 16.6 percent gain, and the 2014 Honda CR-V squeaked into the black with a 2.4 percent bump in volume to 18,232 units. Also, for what it's worth, although both the 2014 Honda Civic and 2014 Honda Accord registered declines—including a steep 16.1 percent fall-off for the Accord—they also were among just six cars to sell more than 20,000 units in January.
But John Mendel, executive vice president of automobile sales at American Honda, has a better forecast for the months ahead: "After a hot sales year in 2013 that saw the CR-V join Accord and Civic as the third Honda vehicle to sell more than 300,000 for the first time in our history, January's foul weather cooled things a bit. We look forward to a warming trend, especially as new products like the updated 2014 Civic Si and the all-new 2015 Fit join the lineup this year."