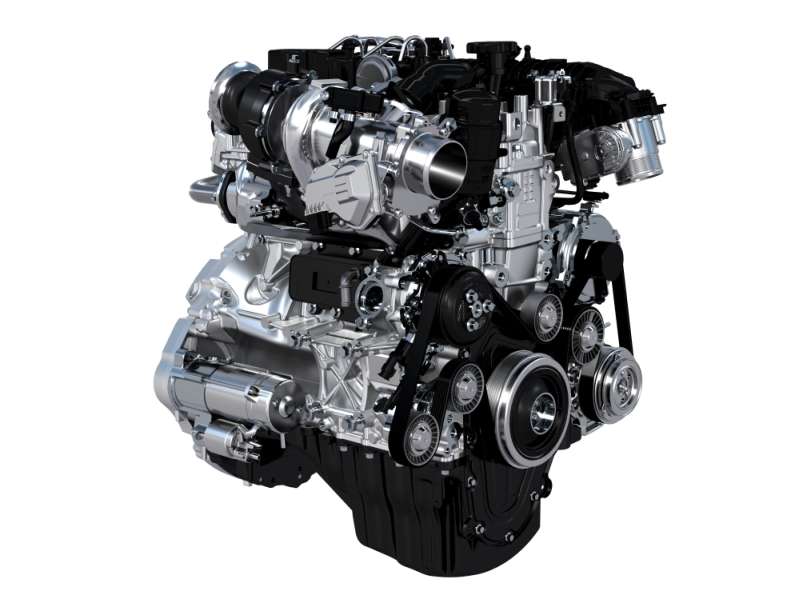 Jaguar Land Rover has unveiled their new engine family, called "Ingenium." Running either gasoline or diesel, the new engine family promises to deliver both fuel efficiency and performance.
One of the major goals that Jaguar Land Rover's engineers aimed to achieve with the new Ingenium line was flexible configuration so that a number of vehicles of varying sizes and drivetrain setups could use this engine. It certainly appears as though that goal has been accomplished as the company says the engine can either be up or downsized. In addition, it can also accommodate a range of drivetrain layouts including rear- and all-wheel drive, and manual and automatic transmissions.
No matter what fuel the engine runs on, the design remains much the same. The engine block is made out of aluminum and shares the same bore, stroke, cylinder spacing, and 500-cc cylinder capacity. All engines will come equipped with turbochargers, central direct high-pressure fuel injection, variable valve timing, and start-stop technology.
The first engine from the Ingenium family will be a 2.0L diesel engine. Other variations such as gasoline engines will follow shortly thereafter. Production will begin in early 2015.