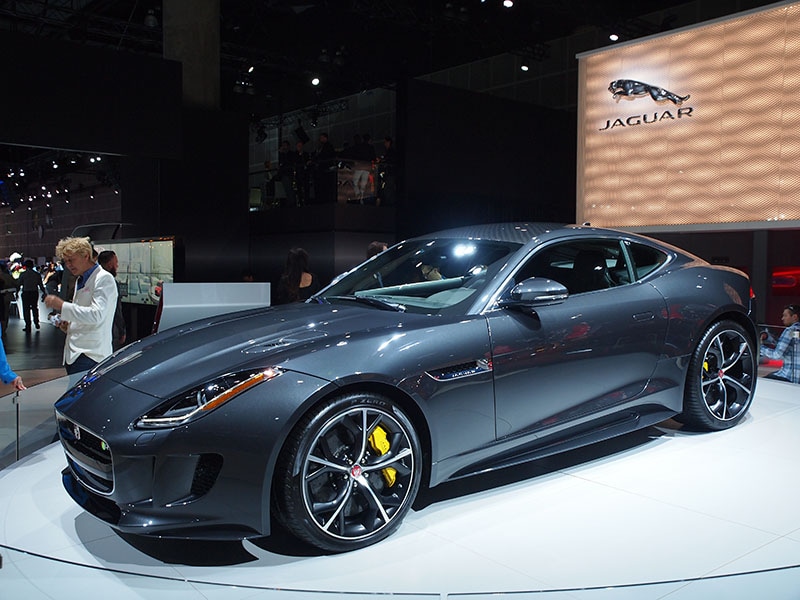 2014 jaguar f-type
As Jaguar Land Rover (JLR) continues its renaissance with fresh entries like the Jaguar F-Type and Land Rover Discovery Sport, the company is upping its game with in-car technologies, too. For example, in conjunction with the upcoming Los Angeles Auto Show, JLR recently launched the "justDrive" technology that lets owners rely on natural voice recognition to control the various resources offered though the company's "InControl" app-powered infotainment system.
As a result, drivers won't have to switch between apps to meet their in-car infotainment needs; instead, they will be able to "communicate naturally with their car," with the justDrive system then able to search all previously downloaded apps/services to activate the appropriate functionality.
Said Dr. Wolfgang Epple, director of Research and Technology for JLR: "Our InControl system already allows the driver to plug their smartphone into the vehicle and then safely control their apps through the vehicle's touchscreen. ... Today, we are advancing our InControl system a stage further and to the forefront of the industry with the launch of justDrive. This moves the driver from the task-oriented, app-specific, touch-based use of individual apps to full control of all aggregated app content though plain natural speech (or a common touch interface)."
The justDrive is free to download to the InControl system, which, in turn, is available on the 2015 Jaguar F-TYPE and all 2015 Land Rover vehicles. Additionally, JLR plans to offer it across their full rosters for the 2016 model year, and while currently optimized for Apple iOS8 users, justDrive will be Android-compatible by early next year. But that's just a starting point.
To keep raising ye olde bar, JLR also revealed a new R&D facility dedicated specifically to "the development of other future innovative infotainment technologies." The 15,000-square-foot complex happens to be the first overseas R&D center ever for the automaker, which chose Portland, Oregon, for its location.
Added Epple: "Not only will the Portland team augment the skills of our 240-strong team of infotainment engineers in the UK, but they will develop and lead research projects with large and small technology companies up and down the West Coast. We want to help guide the technological direction these innovators are taking as they help us develop exciting new in-car experiences for our customers in the future."