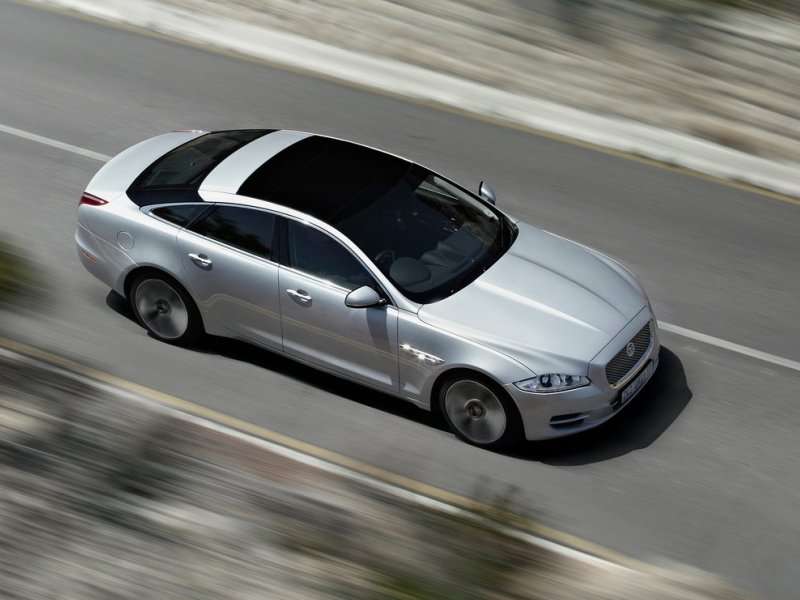 Jaguar Land Rover North America has issued two recall notices this past week week, one for the Jaguar XJ, XF, and XK models, and one for two Range Rover Evoque models.
We'll start with the larger of the two recalls. Jaguar has issued a recall for 297 XF, XJ, and XK models from the 2013 and 2014 model years due to the toe links separating from the vehicle's subframe. What are toe links? Toe links are used to control the alignment of the rear wheels. If they separate, the rear wheels can change direction, thus affecting stability and control.
Jaguar says the models were built between November 2012 and January 2014 at the company's Castle Bromwich Assembly Plant in the U.K. The company will begin notifying owners about the recall starting on May 27, 2014. Once notified, owners can take their vehicles to their nearest dealer where the nut and washer assembly on the toe links will be replaced free of charge.
The second recall deals with two Range Rover Evoques from the 2014 model year. The two models built between November 27 and December 4, 2013 may have damaged bolts connecting the right rear suspension link arm. This could mean the link arm may separate from the vehicle, causing problems with controlling the Evoque.
Land Rover says it will notify owners next month. Dealers will replace the connecting bolts on the right rear suspension link arm free of charge.