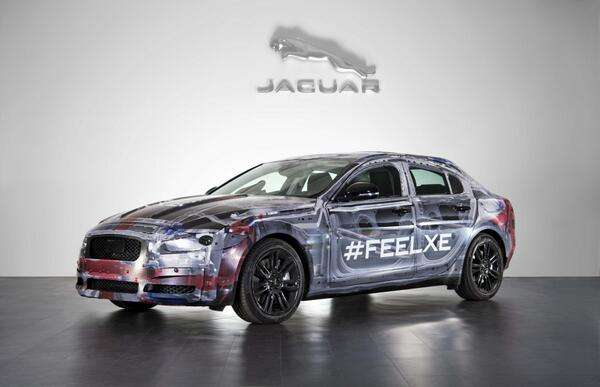 Photo by Jaguar
Jaguar has intiated a slow drip of information surrounding the upcoming XE compact sedan that is expected to debut at the Paris Motor Show in September. Late last week, the company revealed a picture that gives us a hint of the design.
The picture shows the XE's aluminum chassis wrapped in what appears to be plastic that gives the outline of what the upcoming model will look like. Upon closer inspection, we can deduce that the XE will follow the same design ideas as the midsize XF.
What we do know for sure is that XE will be one of the first Jaguar models to use a new scalable aluminum architecture that will underpin a number of future models. It has also been rumored that the XE will be available with a turbocharged four-cylinder and the same supercharged V6 found beneath the F-Type.