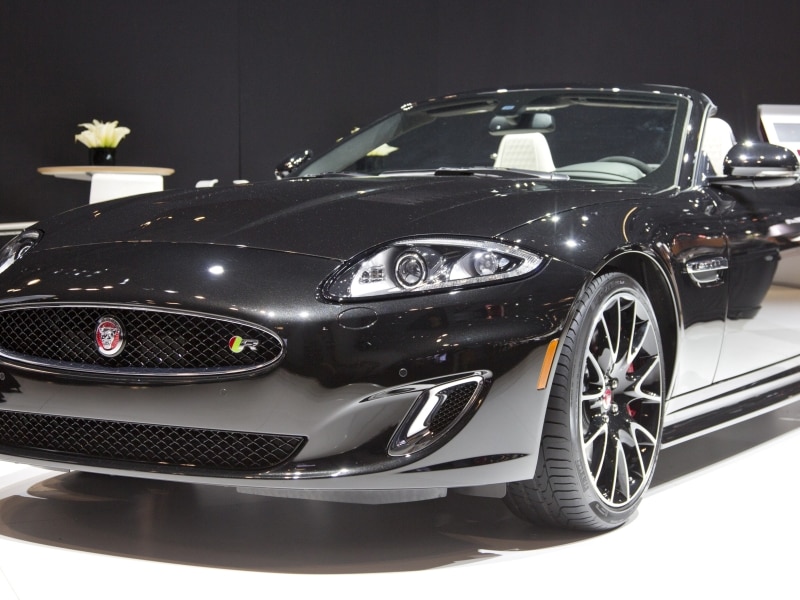 As the Jaguar F-Type enjoys its time in the spotlight, another model in the lineup is getting ready to say good-bye. Due to declining sales, afer this summer the XK Coupe and Convertible will be no more. But Jaguar isn't going to let them leave without a proper farwell.
At the New York Auto Show, the British automaker announced the 2015 XK Final Fifty Limited Edition. As the name implies. there will only be fifty of them made; 25 XK Coupes and 25 XK Roadsters. Using the XKR as a base, Jaguar has added some bits from the XKR-S and XKR-S GT to make it feel more special.
It begins with the 510 horsepower supercharged V8 engine that is paired to the Performance Active Exhaust that will let everyone know that you're around. Jaguar has also fitted the special models with Dynamic and Performance Packs, which enhance the suspension, aerodynamics and powertrain. The suspension also gets machined front suspension components from the XKR-S to improve handling. Putting the finishing touches on the Final Fifty Limited Edition include the XKR-S GT's louvered hood, Vortex twenty-inch forged wheels, Ultimate Black paint color, and unique trim pieces.
The XK Final Fifty Limited Edition will arrive at Jaguar dealers later this fall.