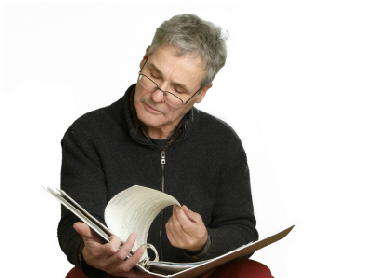 It is easy to forget that the hybrid vehicles which are now so common on the used car market were once seen primarily as a curiosity by the majority of car buyers. Similar to the reaction engendered by the first wave of European and Japanese sub-compacts, the first hybrids were often dismissed as either tiny and cramped or merely cute but unnecessary. In some ways, the rush to bring gasoline / electric hybrids to showrooms around the world resulted in some rather unusual vehicle designs which may not have represented the best method of getting buyers excited about a new type of automobile.
Hybrid vehicles are becoming a greater part of everyone's lives thanks to the rising cost of fuel and the obligation that many people feel with regards to reducing their personal consumption of the Earth's resources, as well as limiting their output of greenhouse gases. Hybrids are a class of car or truck which employ a battery-powered electrical motor in addition to a gasoline engine in order to service the energy needs of the vehicle. This allows them to generally get much better fuel mileage than most of the automobiles on the road today.
Honda, along with Toyota, was amongst the very first to sell a fully-functional hybrid in North America. The Honda Insight (2010 model pictured) was exactly what most people pictured when they imagined an electric vehicle: strange, futuristic and with styling that appeared to be more inspired by a long-distance solar race car than anything currently on the road. While it may have stood out as an odd duck, the Insight was important to Honda in that it proved the viability of their hybrid platform. This led to the installation of the same general system in a wider variety of vehicles, automobiles which possessed a more traditional appearance and which benefited from an almost seamless integration of electrical power into their driving experience. 
Of course, once fuel prices began to rise in the mid-2000s, the hybrid vehicles which had once seemed so quaint suddenly acquired a more practical aspect to their character. Sales of used hybrids began to rise dramatically, and automakers found themselves facing a strong demand from customers for a variety of new hybrid applications. Honda, having already laid the groundwork necessary to deal with the new wave of the hybrid future, was in an excellent position to capitalize on the rising tide of interest in this type of automobile. Their lineup of alternative fuel vehicles became very popular, and this translated into increased availability on the used auto market, especially when compared to other less technologically advanced competitors.
A city commuter, a high-capacity people-mover and the best-selling sedan in North America represent the cream of the used hybrid crop from Toyota.
Toyota was one of the few companies to initially bring hybrid cars to North American customers. The very first hybrid ever sold by Toyota, the Prius, was somewhat of a curiosity, a small four-door sedan that had been on sale for years in Japan prior to making its way into showrooms around the world. At this point in time, hybrid vehicles were in their infancy, and the technology was still prohibitively expensive even for a company the size of Toyota, meaning that a large-scale roll out would have to wait a few years.
The type of hybrid system that Toyota would go on to perfect is known as Hybrid Synergy Drive. In addition to using an electric motor powered by a battery to help move the car forward, the Synergy Drive is also a triumph of vehicle control technology as it employs a central computer to manage every aspect of the vehicle's function. Driver inputs from the accelerator are transmitted electronically to the vehicle's gasoline and electric motors, as are the selections made through the gear shift. The Synergy Drive also uses a secondary cooling system in order to keep the battery and other important components at optimum operating temperature.
This complexity has made many people wary of purchasing a used hybrid vehicle, even from a manufacturer as trusted as Toyota. Uncertainties regarding the costs associated with replacing batteries and worries regarding the reliability of the intricate computer systems and wiring have kept a portion of the market away. However, Toyota has been relentless in the perfection of their hybrid technology. In recent years, larger vehicles which previously saw little benefit from a gasoline / electric hybrid setup have been outfitted with improved versions of the system by the Japanese automaker, helping to reduce the vehicle's overall fuel consumption as well as the amount of harmful emissions finding their way out of the tail pipe. The proliferation of this wider hybrid lineup on the roads has caused some to temper their concern regarding hybrid durability with a cautious optimism that sees more and more people shopping for a used hybrid that is only a few years old.
There are a few different types of hybrids out there, ranging from systems which use the electric motor only to power vehicle accessories and other electrical components, to those which aggressively cut off the gasoline engine at every opportunity to make the most of zero-emissions battery driving. Most vehicles employ a system which attempts to maximize the amount of time the vehicle is powered by electricity in addition to using the electric motor simultaneously with the gasoline engine to give an extra boost of power during heavy acceleration. These cars and trucks recharge their battery during braking by harnessing the energy generated at each wheel, and through the standard engine while operating on gasoline power.
The first hybrid vehicles to be sold on the mass market were small economy coupes and sedans from Toyota and Honda like the Prius and the Insight. These automobiles offered close to 50 miles per gallon in city driving, but didn't really provide the same level of comfort or interior room found in a standard compact car. The second generation of hybrid systems were efficient enough to begin installing in larger vehicles, and this meant that not only cars but compact to full-size trucks and SUVs also began to be sold with a variety of different hybrid drivetrains.
Ford's first attempt at selling a hybrid was actually the very first gasoline / electric SUV to be sold in North America. The 2005 Ford Escape was the platform chosen to receive this advanced engine system, and the vehicle was a rousing success amongst buyers and the automotive media. The Ford Escape Hybrid, as it was called, has become a popular choice amongst those searching for a used hybrid which offers good passenger room, all-wheel drive and a generous cargo area.