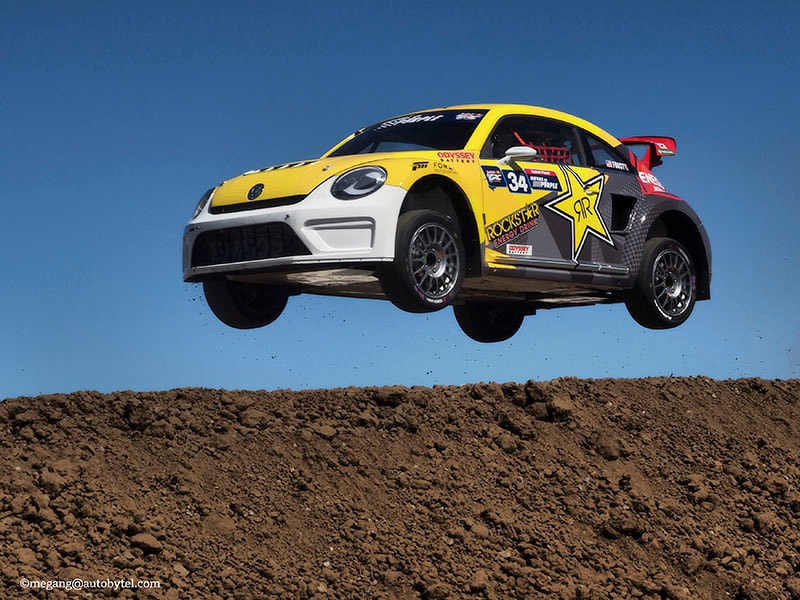 Global Rallycross Volkswagen Beetle ・ Photo by Megan Green
At long last the Volkswagen Beetle with bright yellow and black livery raced in Red Bull Global Rallycross September 13, 2014 in the Port of Los Angeles, California. With the Beetle kcking off the first of two races, Los Angeles was treated to a weekend double-header.
Volkswagen first launched the Global Rallycross Beetle at the Chicago North American Auto Show in February of 2014 along with the announcement that they were teaming with drivers Tanner Foust & Scott Speed, and Andretti Autosport to compete in the still nascent series.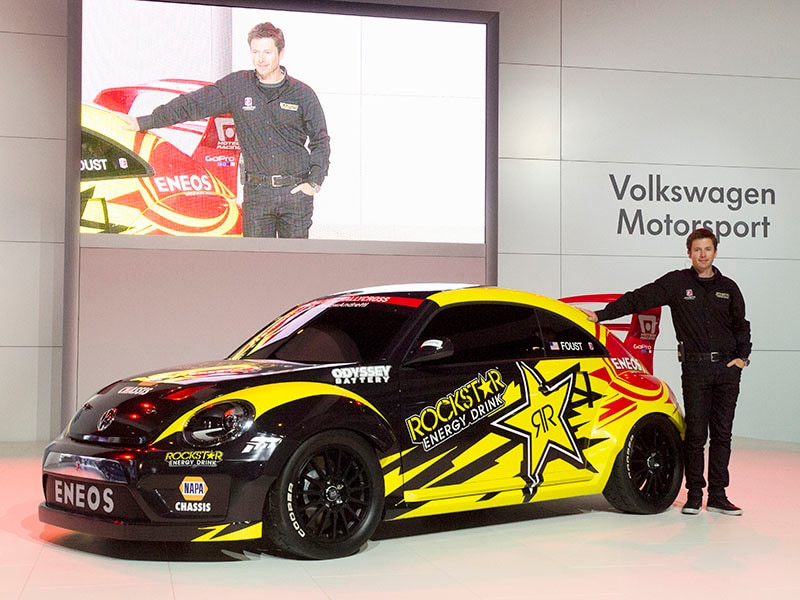 Photo by Megan Green
The Beetle was revealed again to Red Bull Global Rallycross fans in Washington DC this past June. While the Beetle was being made competition-ready, Foust and Speed raced in Polos, a compact VW offered overseas.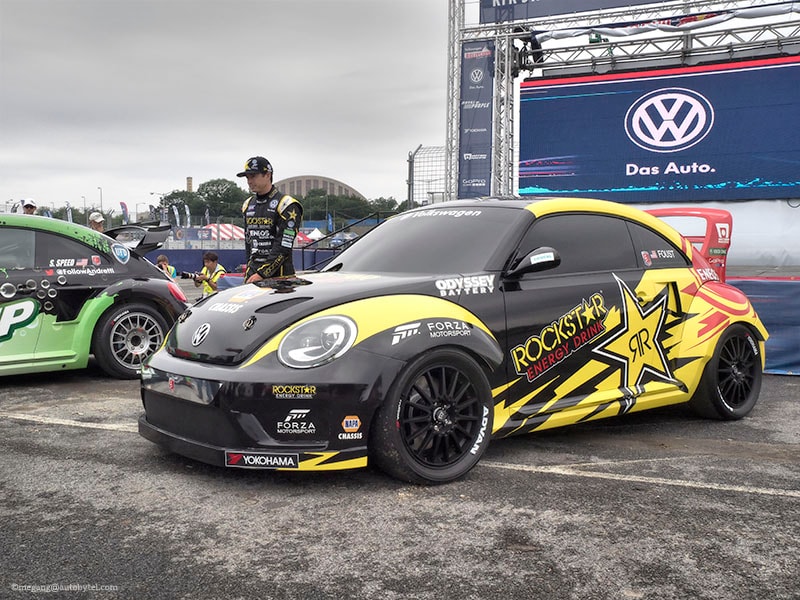 Photo by Megan Green
Tanner Foust had first dibs on racing in the Beetle, while Scott Speed took over Foust's Polo in the Los Angeles races. The Beetle's 544 horsepower engine is a 1.6-liter, four cylinder TSI turbocharged powerhouse.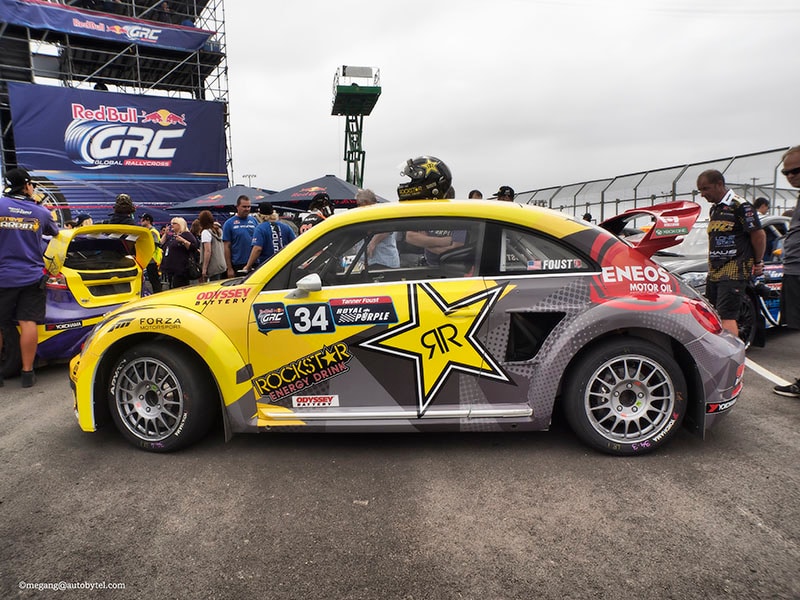 Photo by Megan Green
With a sweet rear-wing spoiler you're not going to get on a factory model, the all-wheel drive GRC Beetle goes from 0-60 in around 2.1 seconds - important for gaining a significant lead in those fast GRC starts.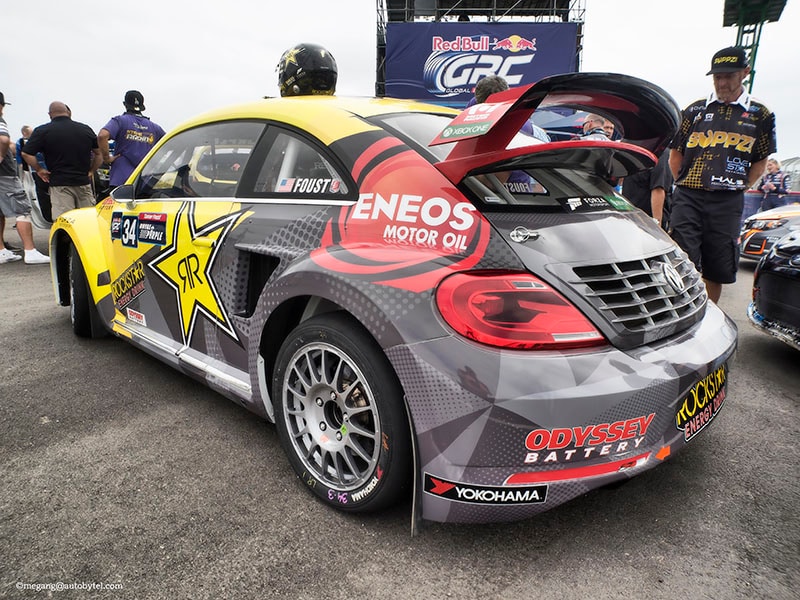 Photo by Megan Green
The six-speed GRC Beetle being 71.7 inches wide with large air intakes up front, and is a bit wider than the 71.2 inch-wide  2015 Beetle. Both versions have 17" wheels, but the GRC Beetle sports Yokohama tires for competition, and strut suspension that travel over 9 inches - definitely needed when coming off GRC's signature table jump.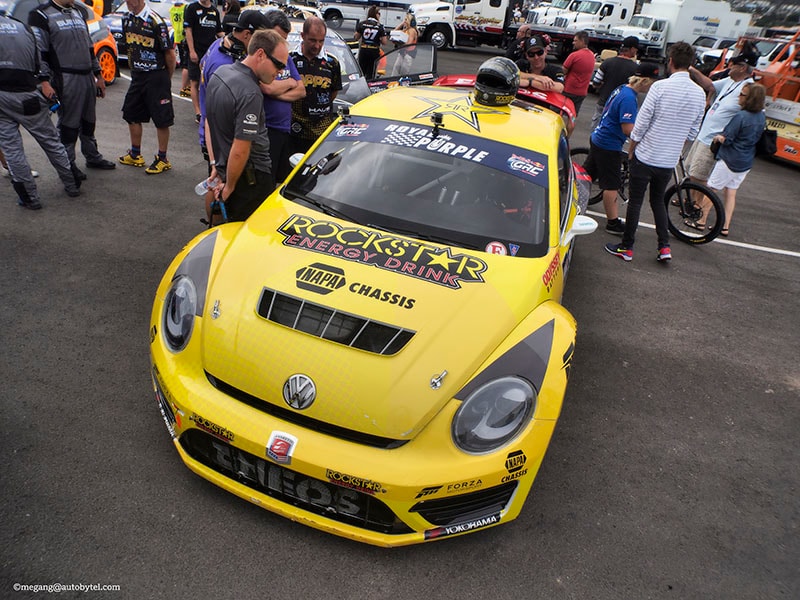 Photo by Megan Green
The 2015 Beetle Classic is 168.4 inches long, and the GRC version is, again, ever-so-slightly longer at 168.8 inches. Where the the GRC Beetle interior is fitted with a roll cage and lacks all of the usual amenities of the road version, the manual base model weighs in at a much heavier 2948 pounds.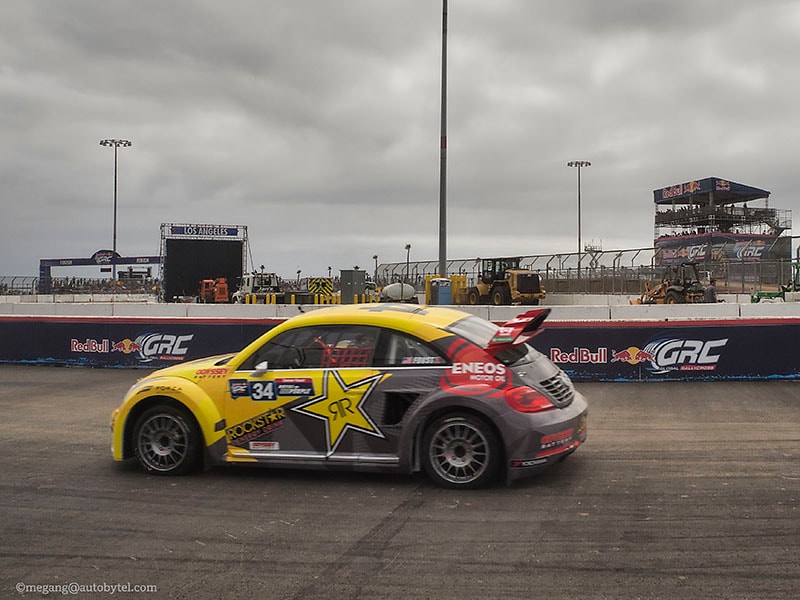 Photo by Megan Green
One interesting aspect of GRC regulations is that all cars on the grid must originate from a factory model. The Beetle competing in GRC was manufactured in Volkwagen's Mexico factory, and was then modified afterwards by the team specifically for Red Bull Global Rallycross competition.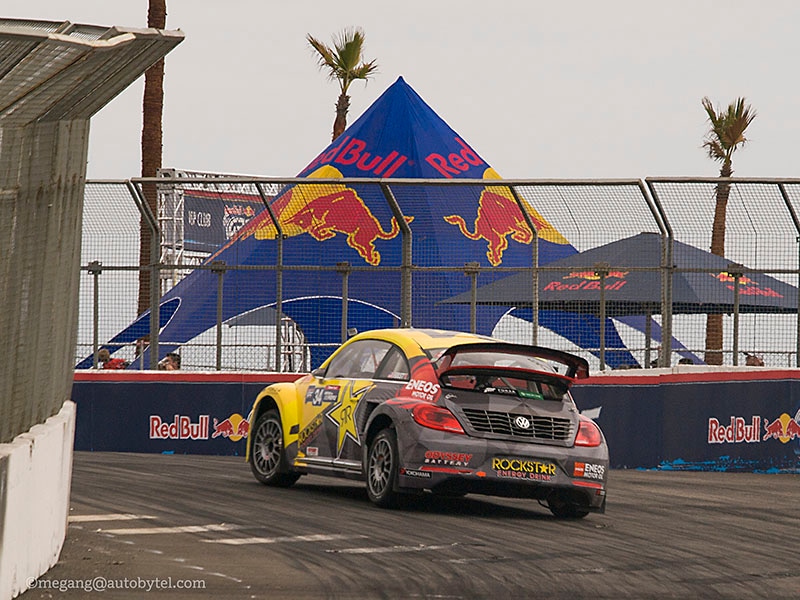 Photo by Megan Green
After winning his first heat in the Beetle on Saturday, Foust didn't finish the final race, falling victim to debris on the track and an overheating engine.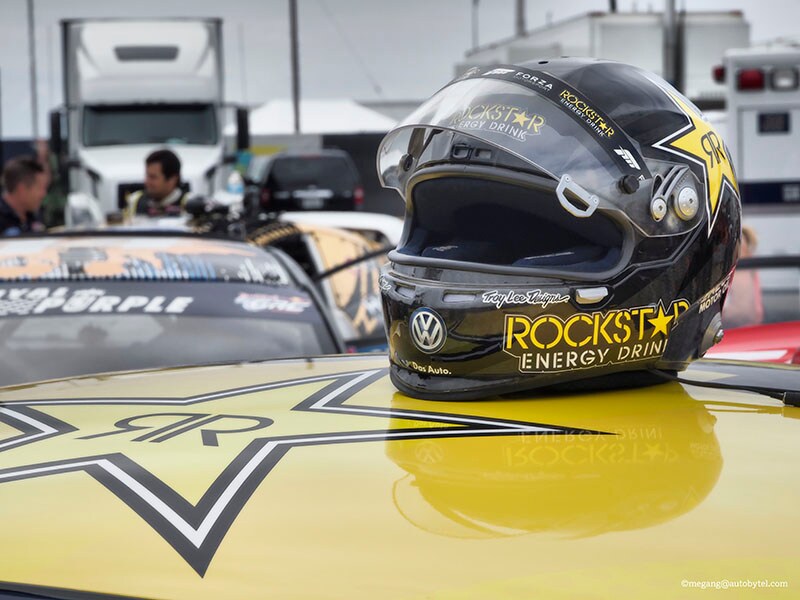 Photo by Megan Green
Still, it's a positive beginning for the Volkswagen Beetle - stay tuned to see Tanner Foust compete in it for the last Global Rallycross race of 2014 this November in Las Vegas.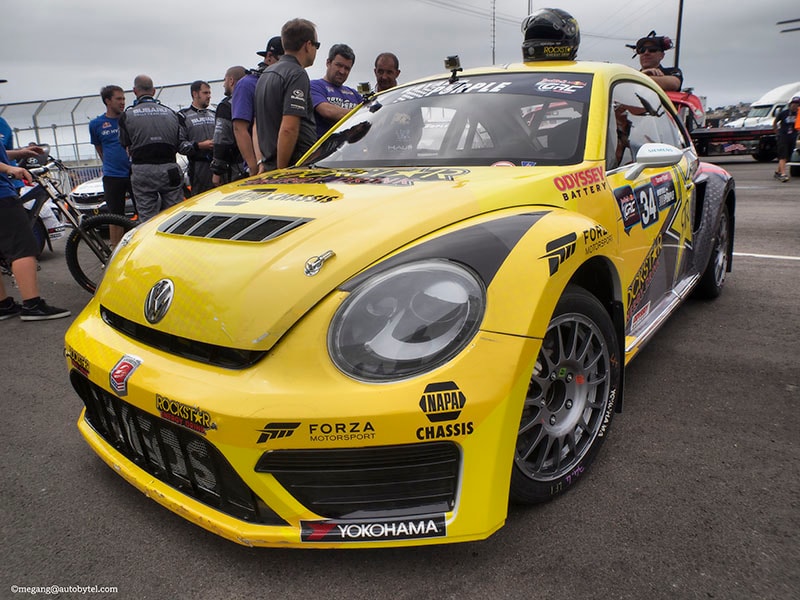 Photo by Megan Green