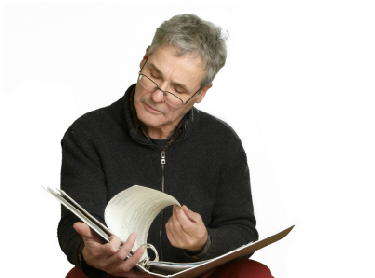 Since cell phones, texting, movies and GPS screens aren't enough to distract drivers on the road, some automakers and technology companies are teaming together to add the Internet, 3-D maps and more advanced equipment to the front seat. Safety advocates can be heard sighing in unison as Google, Intel and other high-tech giants are making their mark on dashboards around the globe.
The 'infotainment systems,' as the automakers and technology companies are calling them, will soon become standard equipment on many vehicles this year. Unlike the usually costly and optional navigation and GPS systems on many cars, the Internet, high-definition video and 3-D map capabilities may be standard issue on most vehicles. Most systems will have safety features that won't allow many functions while the car is in motion, but some technology will still be accessible - and distracting - while driving down the road. Some of these functions include pulling up restaurant information or music selections by tapping on the screen, which is taking the driver's eyes off of the road and hand off of the steering wheel.
Not only do mobile devices cause distractions, but each year thousands of wrecks and injuries can be attributed to them. With the addition of the Internet and more technology features, we can expect to see more wrecks and injuries in the future. Even though some of these systems feature safety controls, they are not completely fool-proof. The Audi system includes a message that pops up when the system is first turned on that simply states: 'Please only use the online services when traffic conditions allow you to do so safely.' This does not stop a driver from using the Internet or other features while driving down the road, it only advises against it.
Nicholas A. Ashford, a professor of technology and policy at the Massachusetts Institute of Technology has spoken about the pairing of computer technology and vehicles, saying, 'This is irresponsible at best and pernicious at worst. Unfortunately and sadly, it is a continuation of the pursuit of profit over safety - for both drivers and pedestrians.'
But the car and technology companies remain adamant that safety is a top priority and are working on developing technology that uses only voice commands to make things safer for the driver.
Ford has a new MyFord system in place that has a built-in Web browser that only works while the car is parked. It also allows the driver to make a call or adjust temperature settings while driving. Ford has also introduced a new dashboard full of gadgets and electronic goodies including Wi-Fi capabilities, a place to plug in a regular computer keyboard and two U.S.B ports. The dash also includes a 4.2-inch color screen that is placed to the left of the speedometer that shows the fuel level and other information about the car. There is a matching screen on the right side that is used for caller id or song titles being played. A large 8-inch touch screen is near the top of the console and is used to display Web pages while the car is parked and control panels while the car is in motion.
Automakers are saying these new technology features are what consumers have come to expect.
Select photos via Chevrolet and Ford.