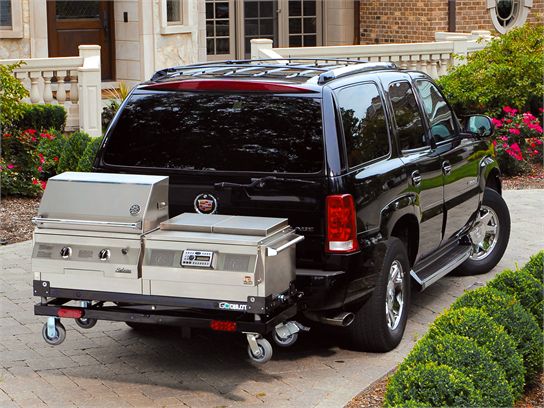 To many Americans, the kickoff of the college and pro football seasons means just one thing: It's time to party in the parking lot!Of course we understand that, for most of the folks whooping it up outside the stadium this weekend, the attraction of tailgating goes way beyond the sport itself.But regardless of whether you're actually emotionally invested in the game's outcome or just view the action on the field as a sideshow to the pre- and post-game festivities, we think you'll find a lot to like in our list of the coolest new tailgating vehicles and accessories.
Photos courtesy of their respective manufacturers
Page 2

Page 2
$27,160 7 1,800/3,800 lbs. 2 x DC/1 x AC (optional)
Why stand around the stadium parking lot telling your buddies about that amazing play you saw on SportsCenter last night when you can show them? Whether you're an ESPN junkie or just someone who can't resist updating their Facebook page every 10 minutes, we think you'll like AutoNet Mobile's new wireless router that turns any vehicle into a wi-fi hotspot where you and your pals can log on from laptops, cell phones, and game systems. $400; http://www.autonetmobile.com.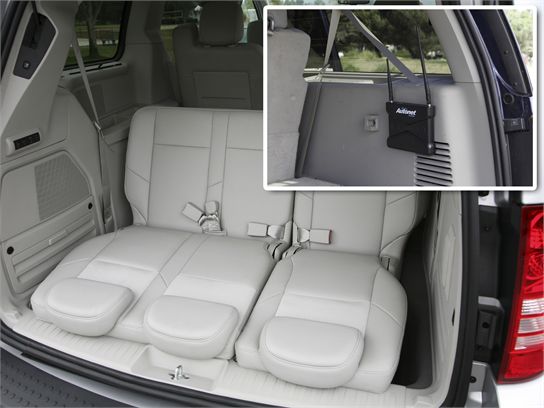 Page 2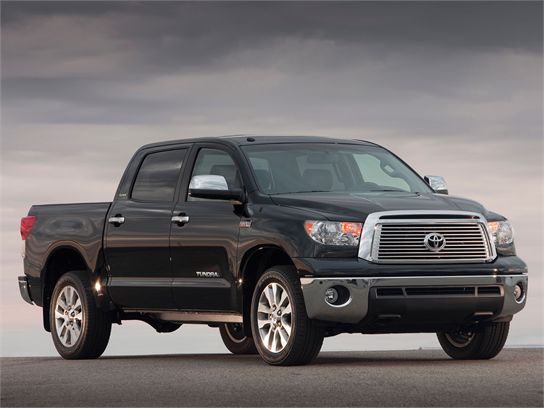 Page 2
$23,155 up to 6 10,400 lbs. 2 x DC/1 x AC (optional)
Heard the expression "Go big, or go home"?Here's what they're talking about right here, a line of full-on tailgating trailers that include all the goodies.There are several different models to choose from, but we're lusting after the 10-foot Parking Lot Pro that comes fitted out with a 32-inch flat-screen TV, 100-watt surround-sound system, kegerator, porta-potty and more.Got friends?Well, you willwhen you roll into the stadium towing this bad boy. From $10,000; http://www.tailgatetrailers.com.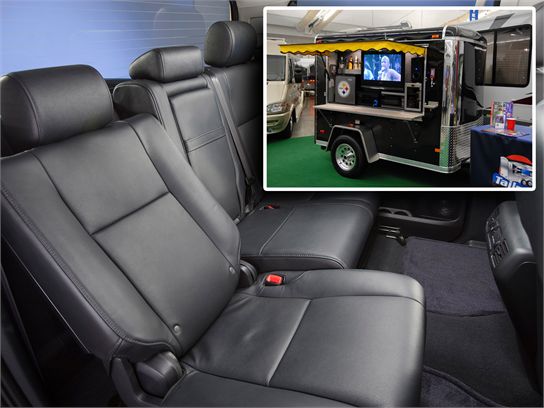 Page 2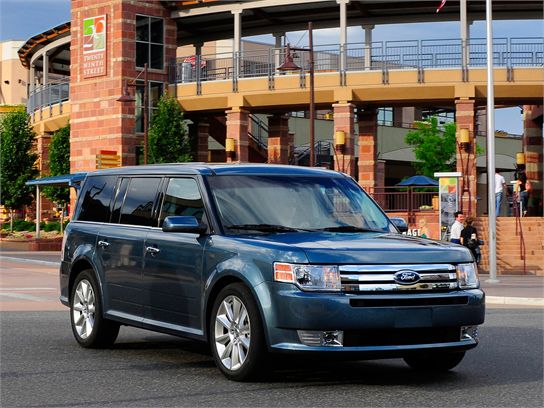 Page 2
$28,495 7 4,500 lbs. 2 x DC/1 x AC (optional)
The problem with most in-car video entertainment systems is that you're limited to the handful of DVDs you happen to have on hand. Not so with the AT&T CruiseCast system, which delivers more than 20 channels ofyour favorite programming from the likes of ESPN and Comedy Central.Ready for the best part?It does it all, regardless of whether your vehicle is moving or parked, via a rooftop antenna that's smaller than a football helmet. $1300 plus $28/month service fee; http://www.cruisecast.com.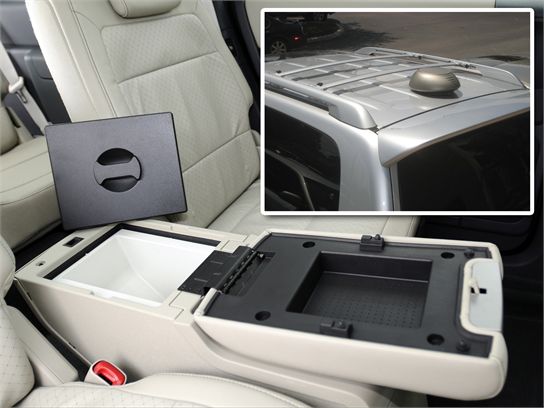 Page 2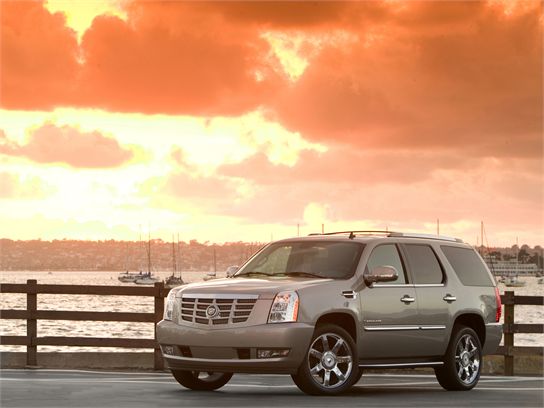 Page 2
$62,205 7/8 8,300 lbs. 2 x DC/1 x AC (optional)
Warning: The Grill-N-Chill C22 is not recommended for use by shy individuals as it tends to draw a crowd wherever it goes.Part of the reason is this stainless steel beauty's ingenious design, with a unique hitch-mounted wheeled chassis that can be lowered to the ground and rolled into position by one person.From there its just a matter of hooking up your propane tank and keg, cranking up the 210-watt stereo, and it's instant tailgate party. $3,500; http://www.ultimatetailgating.com.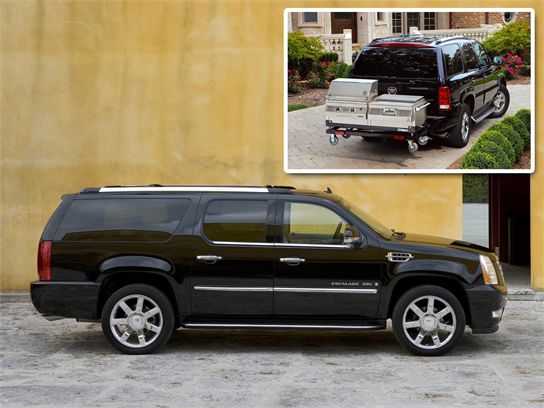 Page 2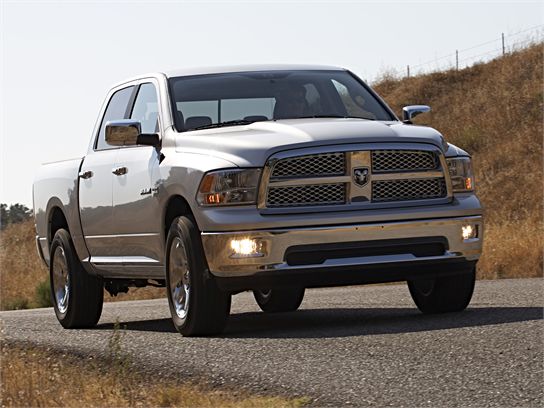 Page 2
$22,420 up to 6 10,200 lbs. 2 x DC/1 x AC (optional)
While wobbly card tables may do for the occasional tailgater, seasoned stadium-lot chefs need serious equipment to help them get their grub on.Cabela's Deluxe Camper's Kitchen fills that bill with sturdy construction, three large work surfaces, a pair of zip-close hanging storage compartments, a fold-down spice shelf, and a 16-gallon PVC sink.When it's time to head home, the whole thing folds down and packs up into its own handy carrying case.$130; http://www.cabelas.com.