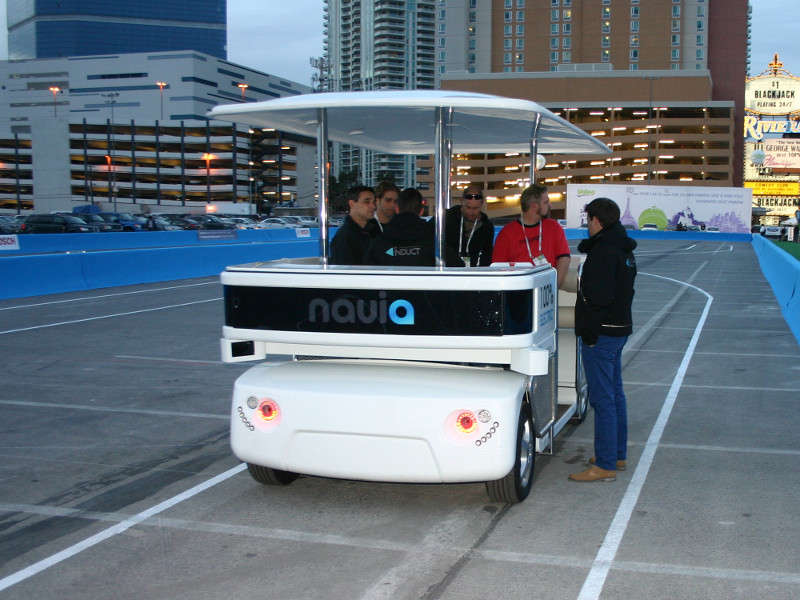 The Induct Navia is an electric driverless vehicle designed not to replace the traditional car, but to compliment it. Designed to transport people the last mile, it travels along predefined routes at a maximum speed of 12.5 mph using onboard lasers and sensors to avoid obstacles and pedestrians. The Navia can travel the length of the route waiting for passengers to get on, or can be requested using a kiosk. Once the passengers board they select their destination using the integrated touch screen. When the vehicle needs to recharge it stops at a docking station and recharges itself wirelessly without any human interaction.
Why the Induct Navia is important:
Many car trips are short, and most people have heard the statistic about most automobile accidents occurring close to home. As the population continues to increase the roads will get more crowded and public transportation will become more popular. Vehicles like the Navia will be a safe, convenient, and decently fast way to get around the local neighborhood and to get to the bus stop without adding pollution to the air or increasing congestion on the streets.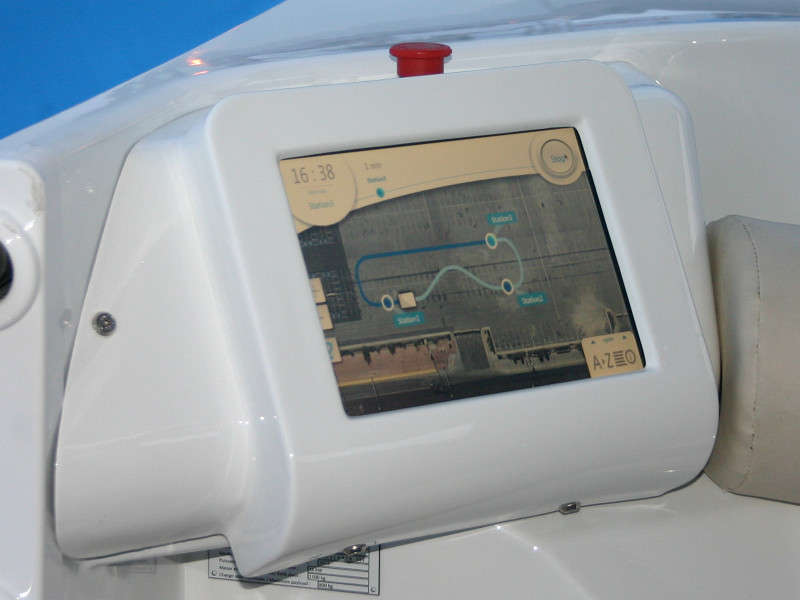 What Autobytel thinks about the Induct Navia:
The Navia is the type of driverless electric vehicle that we can get behind. There are often times when we could (and should) use mass transit but are too lazy to walk to the bus stop, so instead we hop into our cars. While not practical for longer journeys these shuttles definitely have their uses. The more of these vehicles in regular use the more room there is on the road for the cars that need to be there, the more fuel is saved, and the less walking we each have to do.