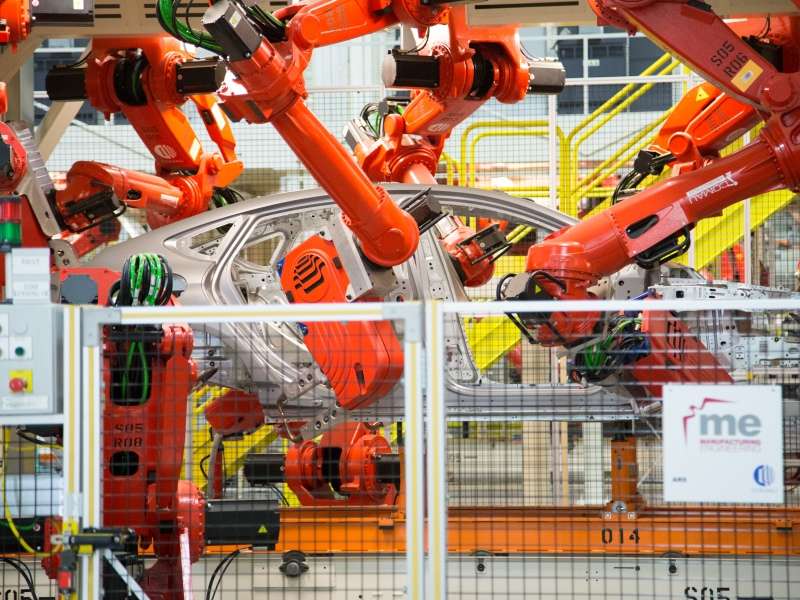 The 2015 Chrysler 200 is Imported from Detroit—or Sterling Heights, as the case may be—but its nifty nine-speed automatic transmission will be built in Tipton, Ind., at a facility that, much like the 200 itself, is being revived under the Chrysler Group's latest executive team.
As true gearheads may remember, the Tipton plant was a joint partnership between the automaker and Getrag, one of the world's top transmission suppliers, but it was a casualty of the industry meltdown of 2009. Both of the partners went bankrupt at that time, and success for the plant seemed to have been nipped in the bud—until the reborn Chrysler Group needed a place to manufacture an even newer transmission, which will be standard in the 2015 Chrysler 200. Backed by an 800,000-unit annual capacity, the Tipton facility will build the nine-speed automatic for the Jeep Wrangler, too, as well as export it to Fiat plants around the world.
Here in the United States, the transmission provides a major boost in fuel economy and driving refinement to the 2015 Chrysler 200, which boasts fuel-efficiency grades of 23 mpg city/36 mpg highway/28 mpg combined with standard 184-hp four-cylinder engine. Then, even with its more robust V6, rated at 295 hp, the completely redesigned 200 can achieve 19 mpg city/32 mpg highway/23 mpg combined.
Pricing for the 2015 Chrysler 200 starts at $21,700.