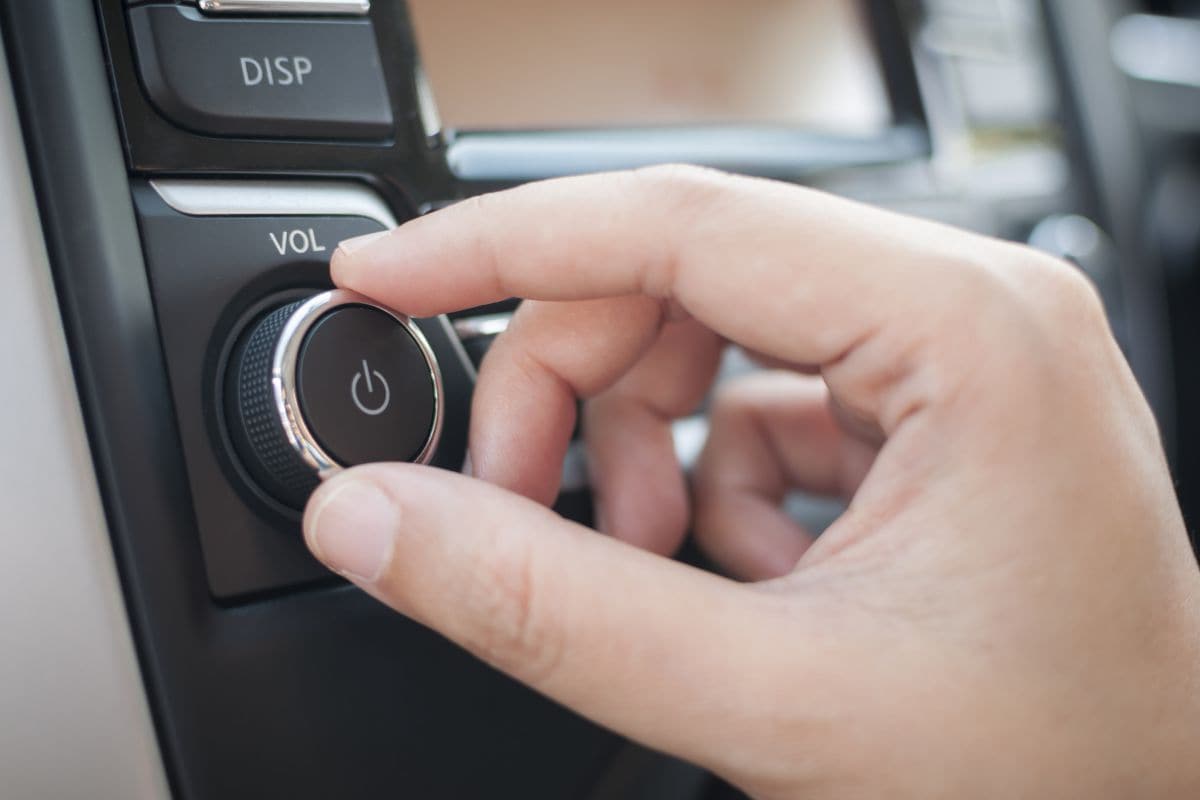 Sometimes classics are the most reliable. ・ Photo by Adobe Stock
Consider the humble volume knob. Connected to a potentiometer, it provides smooth, instant and precise control of sound levels inside your vehicle. The very first car radio, the Motorola from Galvin Manufacturing in 1930, had a volume knob and a tuning knob. Pre-sets and buttons have often supplanted the tuning knob, but the volume knob has held steady as a constant dashboard feature.
In 2016, Honda incurred the wrath of reviewers when it introduced the third-generation Pilot crossover vehicle with a digital slider to control volume – no knob. This choice has been revised for the 2019 model year, as the volume knob is back.
Why are we so attached to the volume knob, when so many other features on our cars change frequently? Arguably more important features, like gear selection levers, knobs, and buttons, are different from brand-to-brand and model-to-model. Trivial features like trip odometer reset, seemed to be unchanging, but have lately been integrated into complicated infotainment systems or relocated beyond the instrument panel. People rarely get as upset about the gear selector or the trip meter as they do about the volume knob.
Think about when you use the volume knob. You generally reach for the knob when you need an instant change in volume, either down or up. You hear a noise, or you need to hear something that a passenger is saying – you turn the volume down. Something on news radio comes to your attention, or your favorite song begins to play – you turn the volume up. If the control is digital and nested in a menu, it might take a few seconds to find the volume control, and the moment will be gone. Or if you have to take your eyes off the road to find the up or down button on a digital control, you may be unsafely distracted. Also, if the road is rough, pressing the right button or moving the right slider can prove to be a challenge.
The vast majority of cars now have redundant volume controls on their steering wheels in addition to volume knobs on the center stack. Those up/down controls are great, and conveniently help keep your hands on the wheel. But they're rarely the first choice for most drivers. Some cars will even let you use voice control or Siri Eyes Free to change audio levels, but that can be even more distracting and frustrating than digital sliders.
After driving a car for a few days, finding the volume knob is easy, intuitive and requires little more than a glance in the right direction. It's an ideal solution, one that doesn't need improvement. Honda realized their mistake in the Pilot and fixed it. It's rare that a car company (or any company, for that matter) will take a step back in time to re-instate an older technology in their product. But in this case, Honda did the right thing. Long live the volume knob.